£600,000 Paid To Teachers And Lecturers For Injuries At Work In 2016
31 December 2016, 06:02 | Updated: 31 December 2016, 06:04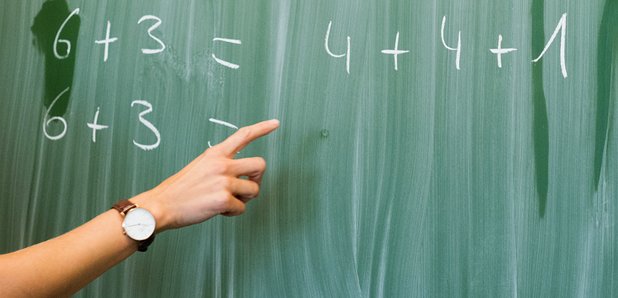 Teachers and lecturers in Scotland have been paid more than £600,000 in compensation for injuries at work in the past year - including assaults and accidents.
Among the payouts to members of the Educational Institute of Scotland (EIS) union were £55,000 to a teacher injured when a pupil jumped on them and grabbed their neck.

The assault happened when the teacher attempted to calm the pupil, who became angry and started throwing things before leaping onto the teacher as they tried to leave, grabbing their neck and causing a whiplash-type injury.

Another teacher was paid £6,200 after a pupil attacked them, punching their neck and stomach and kicking their legs as well as twisting their fingers.

Most payouts were due to injuries caused by falls, including £12,500 for back pain caused by carrying a heavy box without handles, £12,000 for a knee fracture caused by tripping over a metal door wedge and the same amount to a member who slipped on black ice in a school car park and broke an arm.

One claimant who specialised in tree surgery was paid £10,000 after an expert found the latest two sets of ear defenders the claimant had been given were ''inadequate to protect hearing''.

A member tore ligaments in their finger after tripping over cables while answering the phone was paid £2,500.

Total payouts for the year were £608,925.

EIS general secretary Larry Flanagan said: ''This year's figure of over #600,000 in compensation for teachers and lecturers injured at work demonstrates that there is still a long way to go towards the aim of eliminating workplace injuries in our schools, colleges and universities.

''The most common cause of injuries continues to be accidents such as slips, trips and falls.

''These are also the types of incidents that are entirely avoidable with correct adherence to appropriate health-and-safety procedures in the workplace.

''Schools, colleges and universities will never be entirely risk-free but it is essential that all facilities are as safe as possible for learners and staff alike.''

Mr Flanagan denied the payouts were an indication of compensation culture and said the union would stand up for members and wanted work-related injuries to be eradicated.

He said the compensation amounts would be reduced if insurance firms took less time to admit liability.