£5k Reward For Info On Glasgow Shooting
31 January 2017, 15:19 | Updated: 31 January 2017, 15:22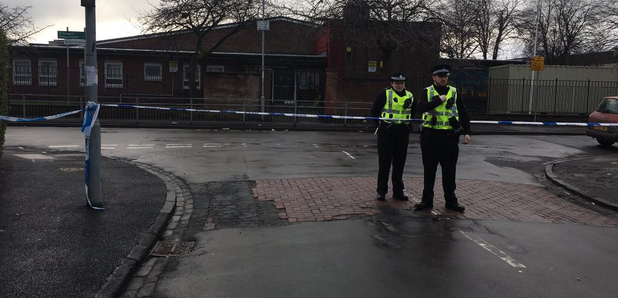 A £5,000 reward is being offered for information about the shooting of a man after he dropped his child off at school.
Ross Monaghan, 35, was shot in the back in a targeted attack outside St George's Primary in the Penilee area of Glasgow at about 9.05am on January 16.
He was approached by a man pushing an empty buggy who pulled out a gun and fired at him before fleeing along Hollybush Road.
Police Scotland launched a major investigation and Crimestoppers is now offering a reward for information that leads to a conviction.
Mr Monaghan was cleared of killing gangland figure Kevin ''Gerbil'' Carroll in 2012 after a judge ruled there was no case to answer due to insufficient evidence.
Following the incident outside the school, Mr Monaghan left hospital after brief treatment and is reported to have now left the country.
Angela Parker, national manager of Crimestoppers in Scotland, said: ''It's shocking to think that this attempted murder happened right in front of a busy primary school in broad daylight at the start of the school day.
''The parents of the school and the nearby Penilee estate have a right to feel safe, especially when they are dropping of children in front of the school gates.
''We are now offering a substantial reward for information given to Crimestoppers and urge local people or anyone who is in the know to please pick up the phone or log on to our website and pass on information in compete anonymity.''
Last week, Detective Chief Inspector John Kennedy said it was a ''difficult'' investigation, with some people fearful of coming forward with information.
He said: ''Anyone that comes forward with information we will treat in confidentiality.
''This is a difficult type of investigation to get people to come forward and that's why I would suggest if they are fearful of approaching the police here, then they can contact us outwith this environment or through Crimestoppers.
''Parents are still concerned regarding what happened but by the police presence and the intensity of our investigation, we're hoping that we're reassuring them.''