380 Jobs At Risk As Shell Plans To Close Glasgow Operation
16 November 2016, 15:19 | Updated: 16 November 2016, 15:21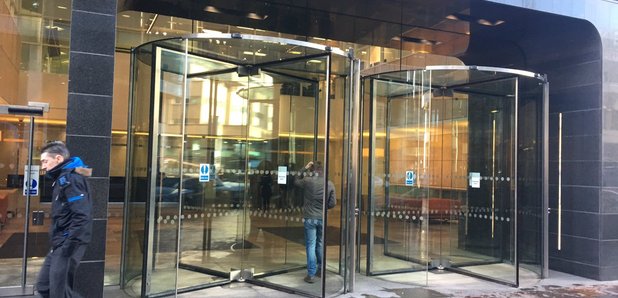 Around 380 jobs are at risk after Royal Dutch Shell said it would shut its Glasgow operation in response to the low oil price.
Shell's finance operation will close in the city by the first three months of 2018, as the firm looks to cut costs in the face of a 50% drop in Brent crude prices from their peak in June 2014.

Shell, which employs 12,000 people globally, said it would relocate some positions to its other international centres but the number had not been decided.

A spokesman said the company was taking ''difficult choices'' in order to ''remain competitive'' and the move was driven by ''increasing pressures on our business to reduce cost and generate cash''.

He said the operations in Glasgow could be carried at other centres across the globe ''but at a significantly lower cost''.

''Subject to employee consultation, we are proposing to close the Shell finance operations office in Glasgow and over the next 15 months, move its activities to our other locations in our global Shell Business Operations network,'' he said.

''This will result in a small overall reduction in the number of jobs in Shell's global finance operations. Employees currently based in the Glasgow office will likely face involuntary severance.

''We are making this announcement following a review of Shell's global finance operations global network which concluded that we have an opportunity to further consolidate that network into fewer locations.''

Staff were told about the closure of the Boswell Street office on Wednesday morning, triggering the start of a 45-day consultation.

Shell launched the Glasgow office in 1998 to oversee areas such as financial reports and management information, government risk and assurance, and travel and expenditure.

Scottish Liberal Democrat energy spokesperson Liam McArthur MSP said: ''This news will be a devastating blow to those directly affected and their families.

''It is vital, therefore, that the Scottish Government and its agencies now work closely with Shell and staff representatives to support those impacted by this decision.

''We cannot afford to lose these skills and every effort must be made to provide training and advice to give workers the best chance to secure new roles.

''It is also important that Scottish and UK governments look again at the tax regime and take urgent action to stop decommissioning contracts floating away from Scotland to our international competitors.''

Oil is currently trading at around 46 US dollars a barrel, compared with 115 US dollars in June 2014.

Shell announced earlier this month that it had swung to profit in the third quarter, as a cost-cutting and divestment programme began to bear fruit.

The oil giant said profits came in at 1.4 billion US dollars (£1.1 billion) compared with a 6.1 billion US dollar (£5 billion) loss in the same period last year as the company also reaped the benefits of its acquisition of BG Group.