£3,000 Boost For First Time Buyers
5 January 2016, 07:12 | Updated: 30 March 2016, 13:50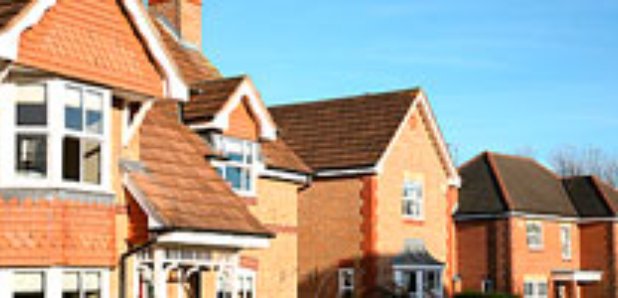 First-time buyers will be given £3,000 towards their property purchase if Scottish Labour wins power in May's election.
Leader Kezia Dugdale has set out her plans to "reclaim ambition and aspiration'' by helping people on to the property ladder in her first manifesto pledge ahead of the Holyrood vote.
Official figures show 28% of those aged 16-34 in Scotland own their home with a mortgage - the lowest figure since the Scottish Parliament was set up in 1999.
Under Ms Dugdale's proposal, first-time buyers who save for a deposit using the existing Help to Buy ISA scheme, set up by the UK Government, will be entitled to an additional £3,000 from a Scottish Labour government.
The party plans to pay for the policy using money from Air Passenger Duty (APD), to be devolved to Holyrood.
It has costed the proposal at £103 million a year - less than the £125 million it will cost the SNP to cut APD by 50% when a Scottish replacement is introduced in April 2018.
Scottish Labour had previously stated that it would use APD to help restore cuts to tax credits for working families, but the UK Government did not press ahead with the cuts.
The deposit boost would be "not just a break from austerity for my generation, but a boost for aspiration'', Ms Dugdale is expected to say in a speech announcing the policy in Edinburgh.
"We previously set out different tax choices from both the Tories and the SNP, which we would have used to restore the money lost from tax credit cuts,'' she will say.
"Labour's victory over the Tories, and Osborne's retreat on this issue, means that those revenue raisers can be used for a more positive purpose.
"Austerity has meant years of cuts to services for the public sector, it has meant higher costs of living for families but it has also meant people making compromises, lowering their expectations about what life should bring them.
"So far the debate about austerity has been about how we reverse those cuts and costs, I want it to also be about how we reverse those compromises, how we can return to an economy where people can expect more in life.
"Ambition and aspiration are Labour values. We begin to reclaim them today.''
Under the Help to Buy ISA, savers receive a 25% top-up up to the value of £3,000 from the UK Government. People can save up to a maximum of £200 each month.
The money can be used for a deposit for a home up to the value of #250,000 outside London.
Scottish Labour said the ISA scheme would act as the "gateway'' to its own bonus.
Those regularly saving a minimum of £100 each month into their ISA would be entitled to an additional £3,000 from a Scottish Labour government at the end of three years.
The party said "regular saving'' would be defined as depositing money in 10 out of 12 months, with savers entitled to a £500 bonus at the end of the first year, a further £1,000 at the end of the second year and the final £1,500 at the end of year three.
Mirroring the ISA scheme, the bonus would be paid direct to the buyer's mortgage provider, and would be available for a property up to the value of £250,000.
Ms Dugdale will say: "We will effectively double the help towards saving a deposit for first-time buyers, investing an additional #3,000 for first-time buyers saving as part of our plan.
"So, take an example of a young couple each saving £100 a month towards a deposit.
"Their savings in their first-time buyer ISA, over the three years, would amount to £7,200.
"They will get an additional £1,800 automatically through the ISA.
"We would add an additional £6,000. Taking that couple's deposit to £15,000.
"This would ensure a young couple would be well on the way to saving a deposit for their first home.
"That is the first choice, the first change we will offer in this election campaign. The chance to own your own home.
"Real change using the power of our parliament.''
Social Justice Secretary Alex Neil said: "Labour seem to have missed the fact that as we emerge from the recession, first-time buyers are rising under the SNP Government, with the latest figures showing a 4% increase in the last quarter and a 16% increase in the last year.
"We know it can be challenging for young people to get on the housing ladder, that's why our reforms to taxation removed the tax on buying a house for the majority of first-time buyers. By taking this decision so no-one need pay LBTT under £145,000, over 6,000 additional home owners paid no tax in the first seven months of this scheme.
"Since 2007 we have helped 20,000 people on to, or up, the property ladder through our successful shared equity schemes and our Help to Buy programme. Through some of the toughest times in the recession we have helped young home owners the most with nearly 75% of those benefiting from our schemes aged between 18 and 35.''