2000 Organised Crime Arrests In Scotland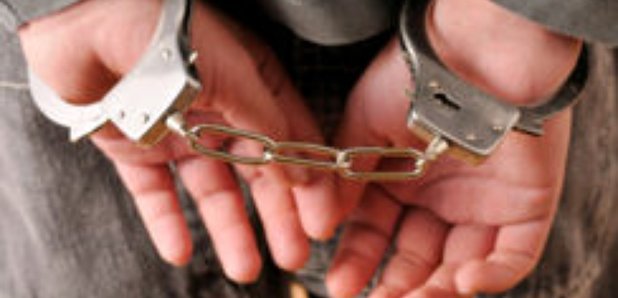 More than 2,000 arrests have been made over the past year by police tackling serious and organised crime.
Police Scotland said they have had "significant successes'' in detecting and disrupting criminal networks.
Over the last 12 months, they said they have made a total of 2,107 arrests linked to organised crime.
Some 122 people arrested were described by officers as being principal players involved in serious and organised criminal activity.
Assistant Chief Constable Ruaraidh Nicolson, of the organised crime counter terrorism unit, said: "Tackling serious organised criminals remains one of the highest priorities for Police Scotland and we remain determined to reduce the harm they inflict on communities.
"The work undertaken in 2015 across Scotland by police and partners in the serious organised crime taskforce has led to significant successes, not just in drug seizures but across a broad range of criminality including violence, robbery and counterfeiting.''
Detectives said the groups targeted spanned the length and breadth of Scotland and the UK.
While drug trafficking remains the key business of organised criminals, specialist officers have also reported seeing extensive diversification into other areas of activity.
This year, for example, saw the first conviction in Dundee of three men involved in a complex financial fraud known as cuckoo smurfing.
Lindsey Miller, procurator fiscal for organised crime and counter-terrorism at the Crown Office, said: "The last year has shown that the combined work of the agencies on the serious organised crime taskforce is driving criminals out of business.
"The cuckoo smurfing case was an international fraud on a truly vast scale.
"It clearly demonstrated the ability of police and prosecutors in Scotland to conduct investigations that stretch across legal jurisdictions and continents, to outsmart highly-experienced organised crime groups, and to bring to justice individuals involved in extremely complex frauds.''
Justice Secretary Michael Matheson said: "There's no place for serious organised crime in Scotland and I'm proud of the efforts of our law enforcement agencies in taking on and taking down these criminals who are exploiting law-abiding communities and businesses.''