20% of Scottish children live in poverty
29 November 2017, 06:26 | Updated: 29 November 2017, 06:31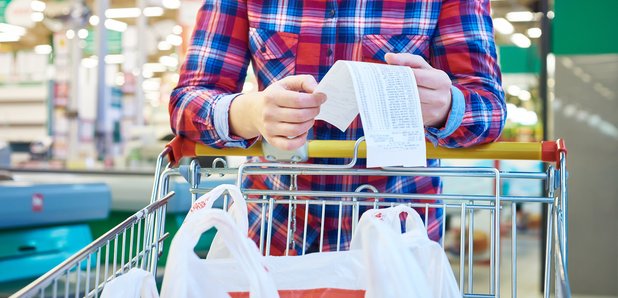 One fifth of children in Scotland live in families that are in poverty and cannot afford basic necessities, new figures show.
Scottish Government statistics indicate that 20% of children in Scotland live in families which are both classified as having limited resources - meaning they have low incomes, defined as having 70% of middle income - and also live in material deprivation, so cannot afford basics such as being able to repair or replace a broken kettle.
Researchers found children in Glasgow were more likely to live in families with limited resources than the rest of Scotland, with 41% of youngsters affected, while those in Moray were less likely to be in that situation than elsewhere in the country, with 10% affected.
The report shows children are more likely than the Scottish average to live in families with limited resources if they live in a single parent household (42%), have three or more siblings (39%), live with a disabled adult (32%) and if no or only one adult in the home works (67%).
Living in a rented home and in a deprived area both mean children have a higher likelihood than the Scottish average of being in poverty, with 53% of those in social rented accommodation and 30% in private rented homes affected and 40% of those in the most deprived areas.
Children are less likely than the Scottish average to live in poverty if they are living with two or more adults (15%), in homes where two adults are in employment (4%), stay in accessible rural areas (14%) and live in the least deprived areas of Scotland (3%).
Researchers produced the experimental statistics by questioning 2,424 families with children across Scotland about their income and what basic necessities they could not afford and then estimating how many children lived in families with limited resources, where they lived and how they were comprised.
In the list of basic necessities, they found 34% of children live in families which do not have £500 to cover an unexpected, but necessary, expense; 21% do not have enough money to repair or replace broken electrical goods; 17% lack the cash to take part in sports or other exercise and 8% are too poor to live in a damp-free home.
For child necessities, researchers found 21% of children did not have money to save, 20% did not have a yearly holiday, 5% could not access a computer and the internet for homework and 2% did not have a warm winter coat.
Researchers said the figures should help local organisations in Scotland with anti-poverty work, stating: "The statistics show, for example, that some areas have more or fewer problems with these issues than the national average. The statistics also show which types of households are most affected, helping local partners to target their activities appropriately."
The report defines children as those aged under 17 as well as 17-19-year-old full-time students who live at home.
Green MSP Alison Johnstone said: "These figures underline the need for action on child poverty, and Greens are determined to build on the recent progress we've made.
"Following our pressure, Scottish ministers have agreed to roll out programmes through the NHS to ensure vulnerable families get the benefits they're entitled to, they have agreed to stop benefits sanctions on devolved work programmes, and my amendment to the Child Poverty Bill means ministers will have to state whether they plan to use benefit top-up powers.
"We must see action from government to reduce housing and energy costs, roll out a real living wage, and bring in a fairer system of income tax to ensure those on modest wages are able to keep more of what they earn."
Equalities Secretary Angela Constance said: "Scotland is now the first part of the UK to set ambitious targets to tackle child poverty, showing just how serious we are about reducing and ultimately eradicating child poverty.
"Meeting our ambitious new targets will be challenging and it will seem like we are often fighting with one hand tied behind our back whilst UK Government austerity and welfare cuts continue.
"The UK Budget was a missed opportunity to reverse the cuts that are set to push a further one million children into poverty across the UK.
"The Child Poverty Bill, passed unanimously by Parliament, also sets out the positive action we are taking to prevent further generations of children growing up in poverty and will be backed by our Tackling Child Poverty Fund worth £50 million.
"This is in stark contrast to the action being taken by the UK Government, which has abolished its child poverty unit and child poverty targets.
"We want to continue to work with local authorities, health boards and the third sector to ensure that in our modern, thriving country, children have the best possible start in life."