16% Drop In Convictions For Rape & Attempted Rape In Scotland
15 February 2017, 05:00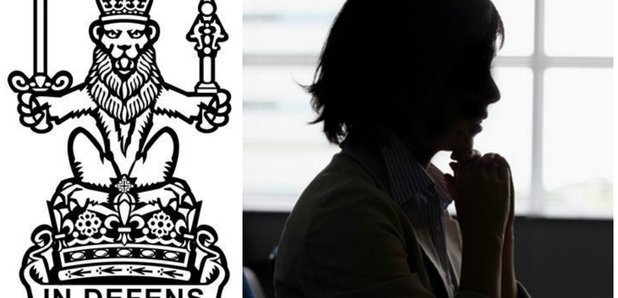 There has been a 16 per cent drop in the number of convictions for rape and attemped rape in Scotland, Capital has learned.
The figures emerged after a closer look at official Scottish Government statistics.
There were 104 convictions in 2015-16 compared to 124 in 2014-15.
More than 1800 victims contacted Police Scotland during the most recent period to say they had been attacked.
Rape Crisis Scotland said the figures were "worrying" and raise concerns over a "justice gap".
Capital's Connor Gillies reports:
The Crown Office declined our invitation for an interview but a spokesperson said: "The prosecution of sexual offences is complex and challenging.
"These crimes often occur in private outwith the presence of independent witnesses. There may be no forensic evidence particularly if the offence is historic in nature.
"Conviction rates are affected by these factors. Despite this year's fall, the number of convictions for rape and attempted rape have nearly tripled since 2010-11.
"The Crown takes a firm and rigorous approach to sexual offending. It has a specialist unit which deals with sexual offences. Its specialist prosecutors are experienced in the investigation, analysis and presentation of these cases. The Crown will continue to support the victims of sexual offences and seek to bring sexual offenders to justice."
Detective Superintendent Pauline McCallum said: "Police Scotland has taken a tough stance against rape and those who commit these offences, investigating every report it receives and pushing for the highest tariff offences.
"Working closely with partners, the force's focus is to prevent rape and sexual assault, to raise awareness and to tackle sexual crime.
"We acknowledge that rape is an under-reported crime. We want to encourage people to come forward and to report. Police Scotland officers will listen and will act. We will continue to work collaboratively to ensure that victims are given every opportunity to engage with us and be supported by partner agencies to allow them to have the confidence to report.
"We will continue to work with partners and actively seek their feedback in order to inform our process, organisational learning and improve outcomes for victims. We will continue to work closely with COPFS, health and victim support agencies to provide a more holistic and effective service to victims of rape."