Nottingham's New Tram Network Opens Tomorrow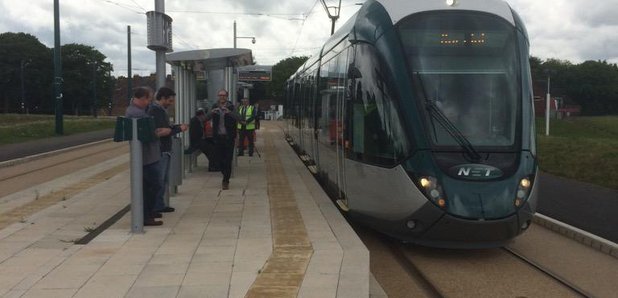 Full services on the two new tram lines to Clifton South and Toton Lane will begin at 6am.
The £570m project to extend the Chilwell and Clifton lines - is 8 months behind schedule. It began in March 2012 and was meant to be finished by Christmas 2014.
The delay has been blamed on difficulties during the construction, including finding pipes and cables underground - which engineers didn't know were there.
It's the region's biggest construction project - and has involved more than doubling the size of the existing tram line - with 17.5km of new track and 28 new stops, as well as two new Park and Ride sites, a new tram and bus interchange in Beeston and a new tram stop at Nottingham train station.
Councillor Jane Urquhart, who has lead responsibility for NET at the city council, said the team are disappointed the project's taken so long, but she's proud of what they've achieved.
She told Capital: "It's always difficult to create something as big as this. These big construction projects are really difficult.
You always find things, it seems, that you weren't expecting however well you plan things so it has been a difficult time for the people affected by the construction.
I know that Tram Link did their best to communicate with people - it wasn't always perfect, but I know that many of those people living along the route are now looking forward to using the tram and to being able to see the benefits that it can bring."
Paul Robinson, NET's General Manager, added: "We're champing at the bit to get the new services under way. We've created over 100 new jobs, trained new drivers and expanded our Depot ready for start of passenger services and our team is raring to go."
NET Marketing Manager Jamie Swift added: "We carried over eight million passengers last year and we expect this to more than double with the opening of the new lines that will serve key locations such as the Queen's Medical Centre and ng2 Business Park."