More long commutes in Wales and North West
18 November 2016, 06:16 | Updated: 18 November 2016, 06:17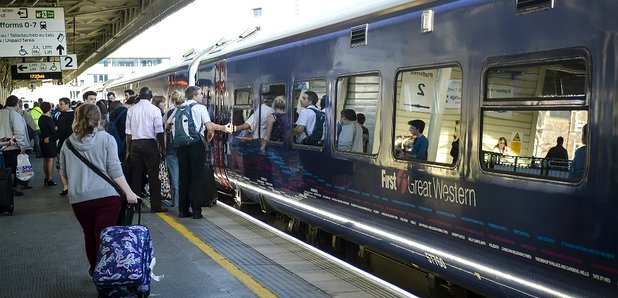 A union says there's been an increase in the number of workers who spend at least two hours a day commuting to work.
Research from the TUC shows 3.7 million people spent two hours a day getting to their place of work last year, equivalent to one in seven employees, compared to one in nine five years earlier.
More than 86,000 Welsh workers, and 286,575 workers in the North West commuted for two hours a day in 2015, up by around a fifth since 2010.
The research also shows women tend to have long journeys to work with those in the education, health and finance sectors among the worst affected.
TUC general secretary Frances O'Grady said: "None of us like spending ages getting to and from work.
"Long commutes eat into our family time and can be bad for our working lives too.
"Employers cannot turn a blind eye to this problem. More home and flexible-working would allow people to cut their commutes and save money.
Phil Flaton from campaign group Work Wise, says commuting has become a part of our working culture: "The excessive time spent commuting is one of the main factors contributing to work-life balance problems.
"The 9 to 5 culture with its peak travel times generates congestion on railways and road networks and increases stress for commuters.
"Clearly the Government, public transport providers and employers must do more to address the negative impact on the UK's economy."