Lucky escape for Lifeboat station
26 August 2018, 08:09 | Updated: 26 August 2018, 08:11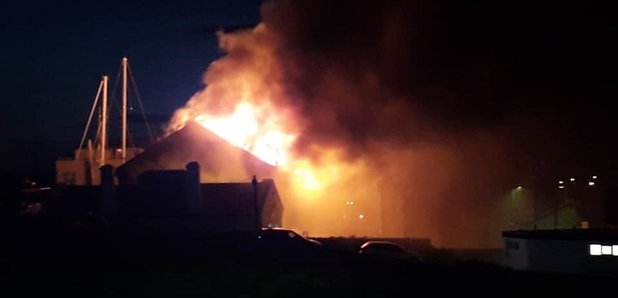 Firefighters say the fire in a building next door to the station was caused by a fault in electrical wiring.
Witnesses to Thursday night's fire have told us about two explosions in the building.
We're also being told the roof collapsed within minutes of the fire starting.
Flames and smoke could be seen from miles away.
An investigation will be carried out to see how the station will be affected in the long term.