Warning Over Buying Dodgy Fake Presents
24 December 2013, 06:00 | Updated: 30 March 2016, 13:50
Newcastle City Council trading standards warn hard-up shoppers may be risking their lives buying fake presents this Christmas.
The illegal trade's costing the UK economy at least £10billion a year.

Among the fakes are stocks of vodka and whisky laced with ­industrial methanol which can cause blindness and even death.

Other commonly faked goods include DVDs, computer games and even electrical goods like hair straighteners with electrical faults that could start a fire.

The Trading Standards team at Newcastle City Council have given Capital these 10 top tips for buying at Christmas:

1. Buying Online
In most cases when you shop online or vial mail order catalogue you have the right to cancel your order and receive a full refund, even if you don't like the goods or have simply changed your mind. This is in addition to your normal statutory rights. You normally have seven days to cancel a contract which starts the day after you receive your goods. Make sure you print or save details of your order, including the traders name, address, contact details, order reference number and product descriptions, so that if there is a problem you know were to return.

2. Product Safety
Always make sure that your purchases have a CE mark if they're electrical goods. It should also have the manufacturer's identity / mark, a 3 pin plug and more complex items should have warnings and instructions with them. The same advice regarding the CE mark applies to all toys, whether they are large expensive items or 'pocket money' stocking fillers.

3. Fakes
You may be tempted to buy a product for sale at a cheaper price, but watch out. Counterfeit goods such as DVDs, computer games, clothing, perfume, electrical goods and jewellery may look like a bargain, but in practice they rarely are. The quality is often very poor and you may be supporting organised crime with your purchase. iPhones are being copied to a high quality, like the one pictured, and it's hard to tell what's real and what's fake. If the deal seems to good to be true, then it probably is fake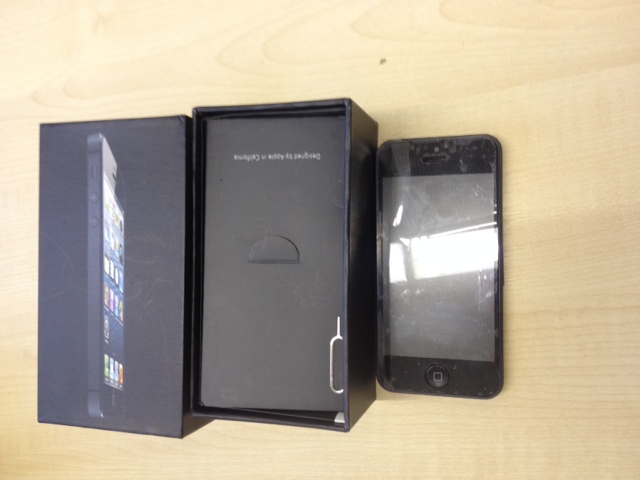 4. Charity Collectors
While most charity collectors are genuine, sadly some people try and take advantage of the public's generosity. If you are in any doubt about the legitimacy of a charity collector or collection bag delivered through your door, check the charity's name and registration number.

5. Buying On Your Credit Card
If any of your purchases cost more than £100 it's worth paying for them on a credit card. This is because the credit card company is then equally liable for any breaches of contract or if the goods fail to match its description. In other words, you can also ask the credit card company for compensation if things go wrong.

6. Christmas Loans
You might be forced to borrow money from unregulated loan sharks to pay for Christmas. Many of these loan sharks are unlicensed and charge extortionate rates of interest. You must be certain if you are borrowing money that it is only coming from a reputable lender. Check you understand what you are agreeing to and make sure can can afford to make the repayments which might go on for years to come. If you can't afford to pay it back you may end up paying a fortune in interest before even beginning to start repaying the original loan itself.

7. Call Out Charges
If you need to repair a boiler, electrics or plumbing at very short notice over Christmas, make sure any contract terms for repairs and servicing are clear and precise. A business mustn't start any work without the customer's permission and if unexpected extra work's needed the customer should be told first and asked their permission again. An invoice detailing the full details of all work carried out must be provided, including the cost of any parts, labour and other costs. A trader must make any 'call out' charge or 'minimum charge' known to the customer before the visit's made.

8. Ticket Agencies
Beware of bogus ticket agencies. Unrepeatable businesses offer tickets for a price well over the face value of original tickets, often claiming they can get the best seats. However, after paying, the tickets can sometimes not arrive, or if they do, they could be fake. Only buy from official agencies and if you can't, run a search on the internet to see if there's any forums that might highlight any problems other people may have had with the company in question.

9. Doorstep Selling
Make sure you know your rights when people call at your door. The law applies to any contract where goods or services (with some exceptions) are supplied costing over £35 to a consumer, that is signed by the customer at their home, place of work or at another person's home. That means they are protected by a 7 day cooling off period and need cancellation rights to be clearly and prominently displayed.

10. Unwanted Gifts
Shops are not legally obliged to accept returns unless they were faulty when they were bought, they are not as described or they are not fit for purpose. If an unwanted present doesn't fit you, or you don't like it, you have no automatic right to take it back.However, some shops do have their own returns policy, especially when it comes to Christmas presents. You might find a shop's willing to refund or exchange something that you don't want. Some of these warnings might seem extreme in some cases but experience shows that hundreds of people will be ripped off or injured by poor quality gifts over the Festive period...be careful what you buy this Christmas.