Tyneside Mental Health Charity Launches Mood App
4 February 2015, 05:37 | Updated: 30 March 2016, 13:50
A mental health charity on Tyneside's launching an app to help people understand their moods better.
Last November Tyneside Mind showcased a new piece of technology aimed at helping people to recognise patterns in behaviour through mood recordings. After the success of the soft launch and with a strong community of supporters Tyneside Mind look to the future and the release of the Mind Mood Tracker as a downloadable mobile free app.

After securing lottery funding Tyneside Mind began developing the web application and mobile app, in partnership with The Creative Branch, last year with the aim of helping individuals gain a better understanding of their moods and behaviours and the effects this had on their wellbeing and mental health.

The mood tracker acts as a digital platform to help people manage their mental health and wellbeing more efficiently.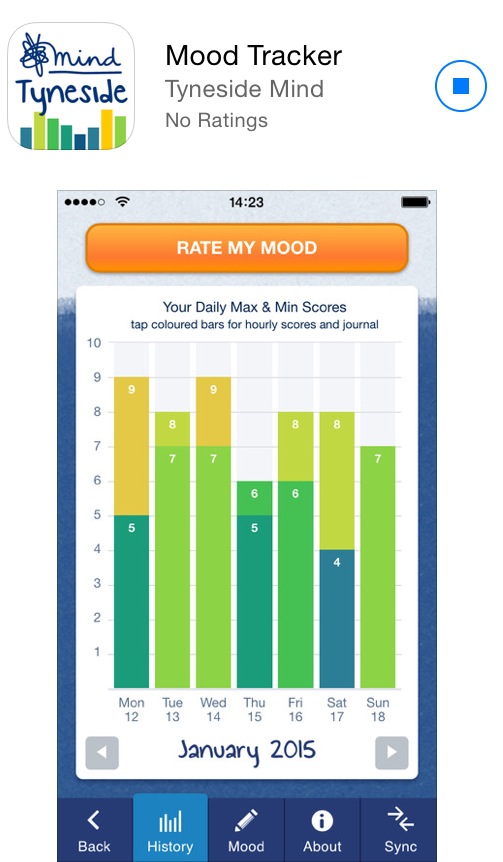 Users of the app can recognise and track patterns in their behaviour by rating their moods on a scale of 1-10, adding journal entries and tracking significant repeating words and behaviours.

The tracker comes at an important time for mental health as the charity recognise that many people in society 'fall through the gap'.

Tyneside Mind hope that in launching this technology they will help to get people talking about mental health issues and aid in changing the perception and stigma that surrounds mental health problems.