Thieves Target Cash Machine In Newcastle
30 December 2016, 14:17 | Updated: 30 December 2016, 14:18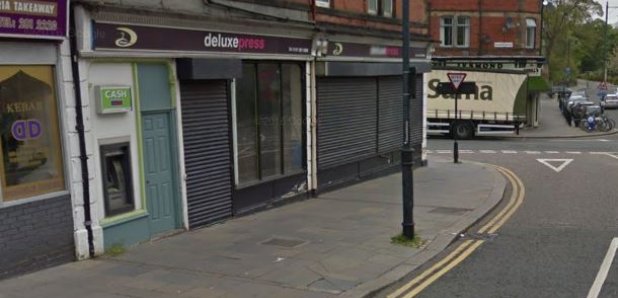 An amount of money has been stolen from a cashpoint in Newcastle, after thieves cut through the wall of a vacant shop.
It happened around midnight at an ATM on Jesmond Road, which is immediately next door to the locally well-known 'Double Diner' take
away.
Thieves broke into the vacant premises, via a rear window, then cut through an internal wall to get to the room housing the cashpoint.

They then attacked the cashpoint machine using cutting equipment and stole an undisclosed amount of cash.
Acting Detective Inspector Graeme Barr said:
"This is a busy area of Jesmond and people out for the night may have seen someone acting suspiciously using cutting equipment late
at night or heard the offenders, especially as the cutting equipment would have made quite a noise."

If so we would ask them to contact us."
Police are appealing for witnesses, anyone who was in the area and who may have seen or heard anything suspicious, is asked to contact police.