Texting Teenage Driver From County Durham Jailed
11 January 2018, 18:00 | Updated: 12 January 2018, 11:26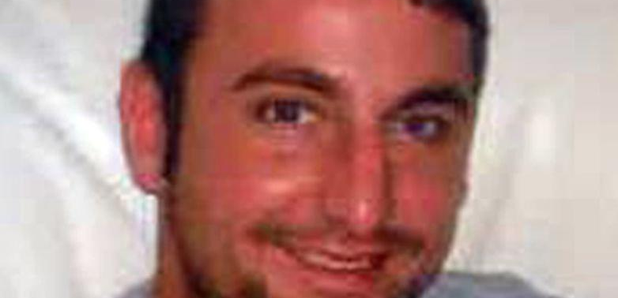 A teenage driver from County Durham who killed a man planning to donate a kidney to his brother in a crash that happened seconds after she sent a text message has been detained for seven months.
Katie Foster was driving with her iPhone under her thigh and received a message only nine seconds before she swerved into the path of an oncoming car, killing tyre fitter Lee Cain, 36.
The judge described it as a tragic case, having heard that Mr Cain had been due to donate the vital organ to his seriously-ill brother Bradley.
Foster, of Carisbrooke Crescent, Etherley Dene, Bishop Auckland, County Durham, was sentenced to seven months in a young offenders' institution after she admitted causing death by careless driving.
Durham Crown Court heard she was driving on the nearby A688 in March 2016 when cars in front of her braked.
Then aged 18, and having passed her test just nine months earlier, she did not react in time and swerved her VW Polo into the path of Mr Cain's Peugeot 206, which then overturned.
He died despite the attentions of air ambulance paramedics.
As a new driver, her car was fitted with a black box and the exact time of the collision was recorded.
That allowed police to identify that she had texted her father 25 seconds before the collision and received a message nine seconds before impact.
The prosecution was not able to prove that she had read the response, and the defence said it was only read later by one of her three passengers after the crash.
Her basis of plea included that she was driving too close to the vehicle in front of her and she braked too late and with insufficient force.
Mr Cain's mother, Gail, wrote a moving victim impact statement which was read to the court by her best friend.
She proudly talked of a kind and loving son who cared deeply for his family.
She said: "I was distraught, numb; in fact words cannot describe hearing his life had been ended at the age of only 36."
She said her eldest son had wanted to donate a kidney needed by his brother, Bradley, but his untimely death prevented it.
That meant their father, Brian, at the age of 70, had to step in for the transplant.
"Lee was young and fit and happy to help his brother but because of this collision my husband has had to go through this surgery instead."
The grieving mother added: "Everybody misses his fun, laughter and antics. I doubt any Christmas or birthday will ever be the same again."
The son ran his tyre business after their father retired, but he has gone back to work to fill the gap.
Judge Christopher Prince thanked the family for the statement, and hoped it would save lives.
He said: "I cannot imagine there is a driver who on hearing that statement will not resolve 'I will drive carefully in the future because I now have an insight into how terrible and devastating is the loss that can be suffered by others if I don't do so'."
James Lake, defending, read extracts of Foster's letter to the judge.
She wrote how it was "excruciating" at her age to be told a man had lost his life.
She said: "I can remember screaming 'How am I going to live with myself after this?'
"Many times I felt I deserved to give up my own life."
She added: "I want to offer my deepest and sincere apologies to the friends and family of Lee as I cannot comprehend what grieving and sadness they must be going through."
The judge said Foster, now aged 20, had allowed herself to be distracted.
He added: "It is important that the court sends out a clear message to drivers that you must not drive carelessly, for if you do so, you may cause someone to lose their life."
She was disqualified for more than 15 months and must pass an extended test.
She was originally charged with causing death by dangerous driving.