Sunderland Thief Gets 249th Conviction
3 July 2015, 15:52 | Updated: 30 March 2016, 13:50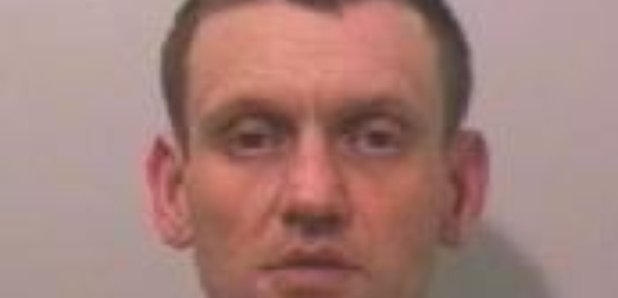 A burglar from Sunderland has been put behind bars after clocking up his 249th criminal conviction.
William Bogie had been back on the streets for just two months when he acted as lookout while a family home was raided during the childrens' bath time.
A handbag and keys were taken during the break-in, which has left the frightened family no longer feeling safe in their home.
Bogie, of Azalea Terrace, Sunderland, was collared when the brave dad realised his house was under attack and gave chase.
He denied involvement in the burglary but later pleaded guilty when his DNA was found on a hat outside the targeted house.
Bogie, 37, was jailed for 21 months.
Newcastle Crown Court heard his convictions include 122 offences of dishonesty, seven non-dwelling burglaries, two house burglaries, driving offences and damage.
Mr Recorder Kealey told him: "You have an appalling record, running back a number of years.
"You were released on September 24 and subject to licence."
"Two months later you became involved in this offence."
Prosecutor Graham O'Sullivan told the court the raid took place at Monkseaton in North Tyneside last November.
The householder told police after the raid: "My wife repeatedly says she no
longer feels safe and wants to move somewhere she does feel safe.
"Our son keeps looking out of the window asking if the 'bad men are going to come back'."
Jane Foley, defending, said: "Mr Bogie was lookout, he did not, at any time, go into the property.
"In respect of him having received many custodial terms in the past, they seem to be doing very little to impact on his offending behaviour.
"It is quite clear he needs to do some focused work with the probation service."