Sunderland Serial Killer Guilty Of Fourth Murder
24 October 2013, 17:46 | Updated: 30 March 2016, 13:50
42 year old Steven Grieveson has been found guilty of murdering 14 year old Simon Martin in 1990.
Simon's body was found at a derelict property in Roker on May 26, 1990.

The schoolboy had suffered head injuries when his body was discovered at Gillside House.

Grieveson admitted responsibility for the death of the teenager but pleaded not guilty on the grounds of diminished responsibility.

Today the jury found him guilty after a trial lasting nine days.

Detective Superintendent Roger Ford said:
"Grieveson is a calculated serial killer whose actions left residents shocked and cast a shadow over the community for many years.

I would like to pay tribute to Simon Martin's family and friends who have waited for such a long time to see someone take responsibility for this terrible crime and see justice being done.

They have borne this heavy burden with great dignity and fortitude throughout the investigation.

This has been a long running investigation and it is a credit to the late detective Chief Supt Dave Wilson, and to DCI Paul Young and his team that Simon's murderer has been brought to justice.

We welcome this verdict and hope that Simon Martin's family and friends now feel that justice has been done."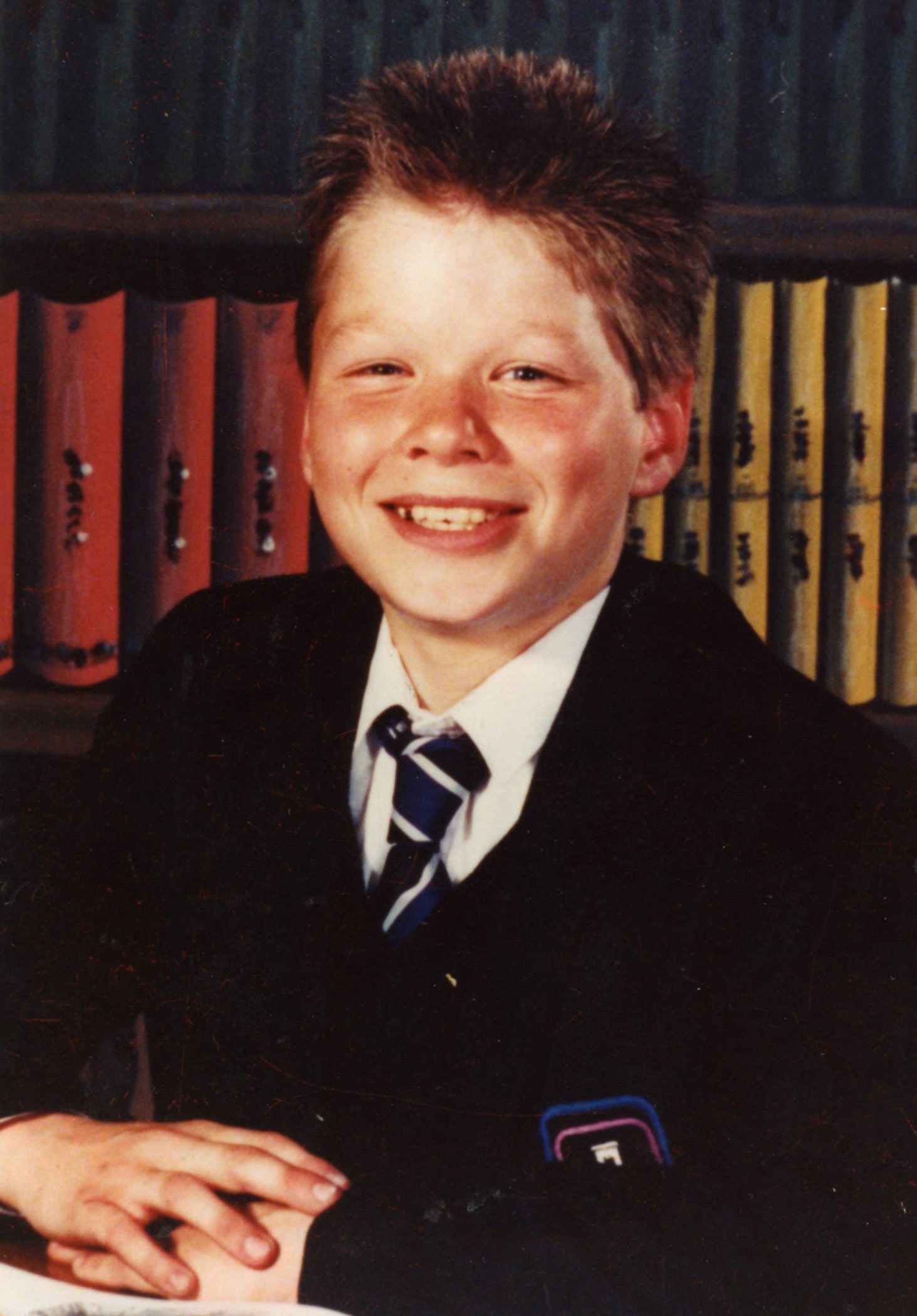 Pictured above: Simon Martin who was murdered by Grieveson in 1990

Grieveson was previously found guilty in February 1996 of the murders of three teenage boys - 18-year-old Thomas Kelly and 15-year-olds David Hanson and David Grieff, all from Sunderland.

He was given three life sentences with a minimum tariff of 35 years in prison. The body of Thomas Kelly was found on Friday, November 26, 1993.

Four months later, on Tuesday, February 8, 1994, the body of David Hanson was discovered and on Friday, February 25,1994, David Grieff's body was recovered.

The bodies of Thomas Kelly and David Grieff were found in Monkwearmouth and David Hanson's body was found in a derelict house in Roker. (Photo taken May 2007)

Family Statement

Simon's parents, Robert and Jean Martin released this statement:
"Today is the end of a long journey for us, which will finally give us closure.

I would like to thank Northumbria Police and all those who have worked on this case to get today's decision.

It has been a traumatic and life changing experience for all the families involved.

Now Grieveson could spend the rest of his days behind bars.

No other family should have to lose a son and suffer the heartache we have had to endure."