Man Jailed For 35 Years For Parents Murder
26 June 2015, 15:11 | Updated: 30 March 2016, 13:50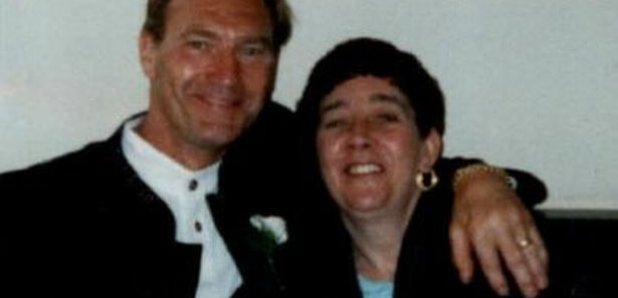 A debt-ridden former doorman who drugged and then murdered his parents in Newcastle before staging a violent break-in to cover his tracks has been jailed for 35 years.
Martin Ruddy, 29, bludgeoned his father Eric, 64, and strangled his mother Carol, 54, at their home in Elswick before running next door and telling their neighbours they had been attacked.
During the trial, Newcastle Crown Court heard how he had surreptitiously administered a drug to them both before the violent attack and then set about making it look like a break-in.
Sentencing him to life in prison with a minimum term of 35 years, Judge Paul Sloan QC said it had been ``a gross breach of trust and power. They were killed in their own home by a son who should have provided them with protection''.
He said: ``It's clear your actions have had and will continue to have a devastating impact. Your actions have torn the family apart.''
He described how Ruddy had tried to spin a ``web of deceit'' around the killings and ``that is the fiction you have clung to from first to last''.
The court had heard that in the lead-up to the incident, Ruddy's life had been running out of control and that his marriage was at breaking point.
He had also got himself into thousands of pounds worth of debt and had fallen behind on a scheme to pay the money back.
John Elvidge QC, prosecuting, told the jury Ruddy was the sole beneficiary of his parents' will and would have inherited almost #90,000 from his father in the event of both parents dying.
____________________________________________________________________________________________________________
UPDATED: Thursday 25th June 2015

A debt-ridden son who murdered his parents then staged a violent break-in so he could blame intruders is facing a double life sentence.

Martin Ruddy, who stood to inherit almost £90,000, bludgeoned Eric Ruddy, 64, in the hallway of their home and strangled Carol Ruddy, 54, using an HDMI television cable in the living room.
Newcastle Crown Court heard the 29-year-old, whose marriage was breaking down, then injured himself, stabbed his chest with a pair of nail scissors and trashed the house before going to a neighbour to raise the alarm.
Ruddy told detectives his parents' home had come under attack by strangers as they sat watching an Olly Murs programme on television together and the attackers left him as the sole survivor.
He claimed two men stormed into the living room when his dad answered a knock at the door and another raider was heard searching around upstairs.
After just over an hour deliberation, jurors rejected his raid story outright and found him guilty of the murders of his mum and dad.
Judge Paul Sloan Qc told him:
"There is only one sentence that can be imposed in the circumstances of this case and that is life imprisonment.
"I will have to decide the minimum term you must serve before you can even be considered for release. "
The judge will hear impact statements from remaining family members at the hearing.