Skulls Dug Up From County Durham Grave
23 November 2015, 14:42 | Updated: 30 March 2016, 13:50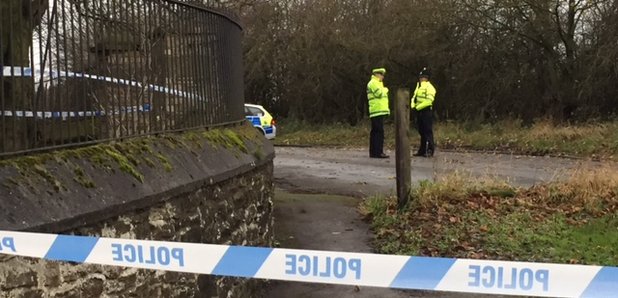 Two skulls have been taken from a cemetery grave in County Durham, in what police believe is connected to a feud among travelling families.
Durham Constabulary officers were called to the cemetery on Bridge Street in Metal Bridge near Ferryhill at around 11.45am on Saturday, November 21st following a report that a grave had been disturbed and a headstone damaged.
It is believed that the damage took place overnight on Friday, November 20th.
The grave that was damaged belonged to two men who were both aged 16 when they died; Levi George Price, who died in 2001 and Gareth Price, who died in 2005.
Following forensic examinations over the weekend it has been established that the skulls of both bodies have been removed.
Detective Superintendent Adrian Green said:
"This is a sickening incident which has understandably upset many people.

We believe that the damage to the graves is part of an ongoing feud between members of travelling families.
This has taken things too far. It is depraved and goes against the religious and cultural beliefs of decent people.
What I'd like to say to the community is this feud has to stop and we need anyone with information about this incident or the wider feud to contact us.
You can call police, or contact Crimestoppers anonymously, and be assured we will treat any information you pass to us with complete confidentiality.
I would also like to reassure local people that we will be running regular police patrols in key areas to deal robustly with any further disturbances. The incidents to date have been targeted and do not involve the wider community directly."
Anyone with information regarding the incident is asked to contact officers on 101 quoting log number 0217 of 21st November or Crimestoppers anonymously on 0800 555 111.