Safety Review Of River After Durham Student Death
28 January 2015, 14:10 | Updated: 30 March 2016, 13:50
An independent review of riverside safety is being held after three student deaths in Durham.
An independent review of riverside safety is being led by the Royal Society for the Prevention of Accidents (ROSPA)
The City Safety Group includes Durham Police, Durham County Council, Durham University, the Students' Union and Durham Cathedral.
They've met to discuss their next steps to make sure people in the city stay safe.

The City Safety Group agreed;
- Durham University and the Students' Union working to inform and educate students about staying safe.
- An enhanced education process involving licensed premises in the city to ensure alcohol is supplied in a safe and sensible way and that proper guardianship practices are in place when any lone customers are viewed as vulnerable will be introduced.


- Drivers' recruitment campaign to be launched to support the Students' Union in re-establishing their night-time bus.


- Development of a new arrangement between the University and identified taxi operators in the city whereby at-risk students are given a safe method of getting home.


- Explore measures to tackle the availability of cheap alcohol, alcohol offers and to explore the value of steps to monitor alcohol in instances where personal safety may be an issue.


A further meeting will be held within the next two weeks.
________________________________________________________________________________________
UPDATED 27th Tuesday January 2015
The family of Euan Coulthard said they would be "eternally grateful" to the diver who found him.
In a statement released by Durham police, his mother Hester, his father Ross and 17-year-old sister, Frances said;
"Losing Euan in the way we have has left us totally bereft and our lives will never be the same again.
Euan was a friendly, out-going and fun-loving young man who embraced university life and had a very bright future ahead of him.
He was thoroughly enjoying his time at St Mary's College and had made many friends in his time there.
We would like to thank the college for the unwavering support it has given us during a prolonged period of sadness and uncertainty, and also Euan's friends who raised the alarm when he disappeared and joined in searches to find him.
We will be eternally grateful to the diver who located him and who, with support of the emergency services, brought him home to us."
______________________________________________________________________________________
UPDATED 26th Monday January 2015
Euan, a law student at St Mary's College was reported missing on Thursday, 15th January after he failed to return home following a night out in the city.

The 19-year-old was from the village of Bottesford, in Leicestershire.

After the formal identification took place a pathologist carried out a post mortem examination.

The results of this will be forwarded to HM Coroner but police are satisfiend there are no suspicious circumstances regarding Euan's death.

The coroner is expected to arrange for an inquest to open, probably later this week.

Supt Colin Williamson said;
"We are very grateful for the assistance we received during our searches from Euan's friends and fellow students, as well as all the other agencies and volunteers who took part. Our thoughts are now very much with Euan's family at this sad time."


_______________________________________________________________________________
UPDATED 23rd Friday January 2015

Police searching for missing Durham Student Euan Coulthard say a body has been found in the River Wear.

A bridge in Durham city centre's been cordoned off by police.
Marine Units have been sent to investigate near Framwellgate - where police have told Heart divers are now in the river trying to recover a body.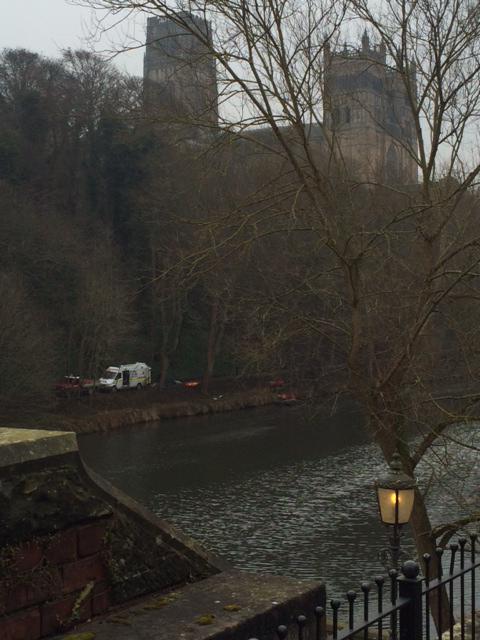 _______________________________________________________________________________________________

UPDATED 22nd January 2015

The Prime Minister's exclusively told Capital he's backing calls for better safety measures along the River Wear in Durham.
We're now a week into river searches for student Euan Coulthard, who was reported missing during a night out.

A petition, calling for fencing, lighting and CCTV now has the support of more than 14,000 people.

Capital's Martin Lindsay has spoken with David Cameron


_____________________________________________________________________________________________________

UPDATED 20th January 2015

A review of safety along the banks of the River Wear in Durham has been promised by the council.

More than 12,000 people have signed a petition calling for better safety measures along the river in the city.
The petition itself was started by Robyn Travers.

She's told Capital she doesn't know Euan but felt the need to start the petition:
"He is the third person to have been missing in the area in the last 14 months.

This really impacts the community.

His friends, along with the police have done a fantastic job searching for him.

I can't imagine what his family are going through, but perhaps some extra surveillance could have provided some answers."

You can hear more from Robyn below:

The petition has now had the backing from Durham County Council.

In a statement, they say:
"Our thoughts are very much with Mr Coulthard' s family and friends at what is a really worrying time.

We will continue to work with our partners at Durham Constabulary and the university to do everything we can to support public safety in the city.

This will include an assessment of river bank safety in liaison with the other landowners involved."

You can sign the petition HERE
_____________________________________________________________________________________________________

UPDATED 18th January 2015

Durham Police are now searching the River Wear for missing 19 year old Durham University student Euan Coulthard.

Friends say he has not responded to emails, texts or online messages.
Shopkeepers in Durham have put up posters and fellow students have joined searches for the popular student, who comes from Nottingham.
Police have been searching the banks of the River Wear and mountain rescue experts have also been involved in checks of steep wooded areas.
He was out on Wednesday evening, celebrating a friend's 21st birthday at an Italian restaurant.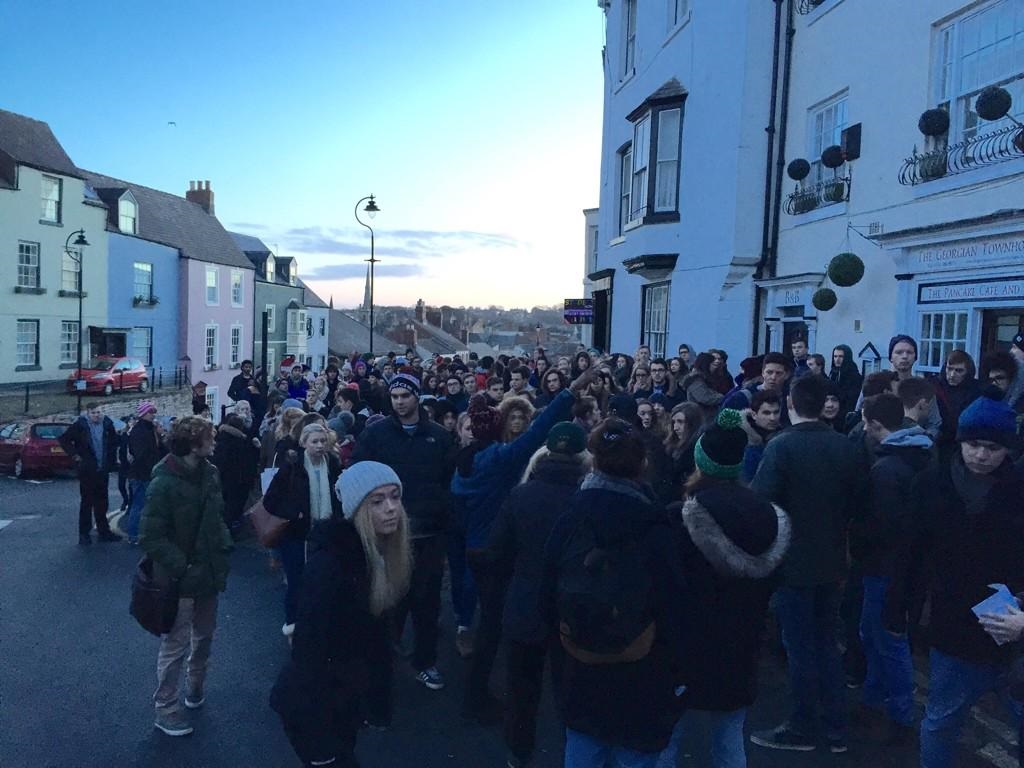 PICTURED: Students from Durham University join the search for Euan Coulthard
Chief Inspector Sue Robinson said:
"Our concerns are rising but this is still an active missing-from-home investigation.
For the first two days of the search the river was one metre higher than normal and fast running.
At the first possible opportunity to enter the water and to search we have. I have every hope that he will be found."
__________________________________________________________________________________________
UPDATED 16th January 2015

Police say they're concerned about missing 19 year old Durham University student Euan Coulthard.
He was last seen just before midnight on Wednesday (14th January).

Euan, who is a law Student at St Mary's College, was reported missing by a friend who was concerned when he could not make contact with him.
Hundreds of students joined the search and more than 5000 people have now joined a facebook page called 'Help Find Euan Coulthard'

Euan, who is from Nottingham, left his home in the city on Wednesday 14th January and later went for a meal at the Spaghettata restaurant in Saddler Street to celebrate a 21st birthday with friends.

He was last seen just after midnight leaving Love Shack, in the Walkergate area of the city, alone.

Euan has failed to respond to texts, emails and messages on Facebook that friends have sent him and they say this is completely out of character.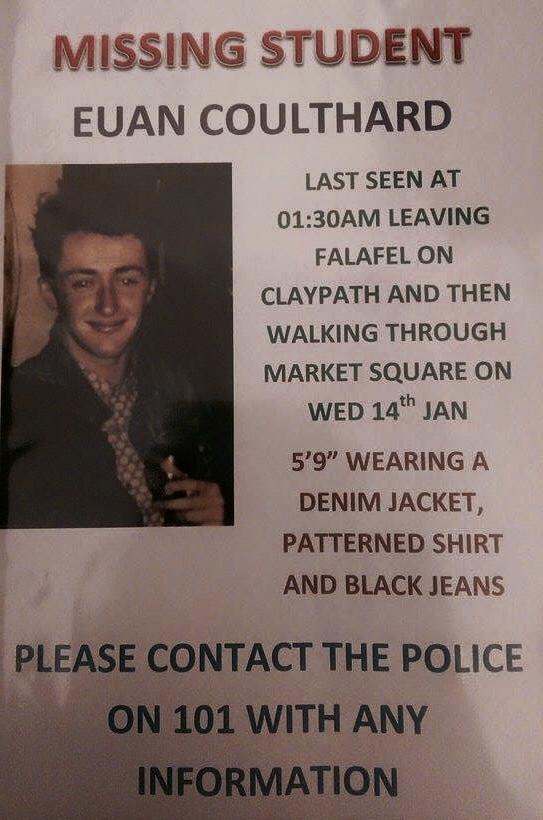 PICTURED: Posters are handed out showing Euan's picture