School Shuts After 'Series Of Failings'
6 June 2018, 14:57 | Updated: 6 June 2018, 14:59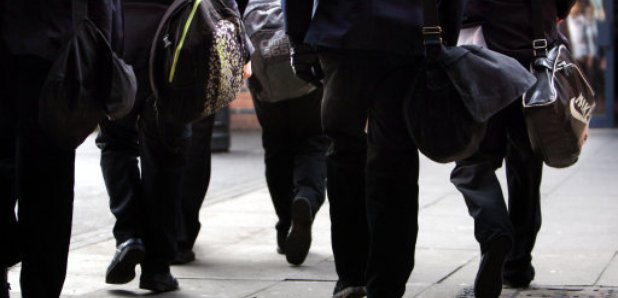 A free school which left a pupil behind on a trip to London is to close just four years after opening.
The £9 million Discovery School in Newcastle has admitted a series of problems including safeguarding issues, poor teaching and leadership, and a recent Ofsted inspection which was expected to rate it as inadequate.
It has been told by the Department for Education that its funding is to be terminated and it will close at the end of the academic year.
It is a specialist centre in science, technology, engineering and maths and prided itself on making its working day more like a regular job than a traditional school.
But it has been beset by problems, and last year had fewer than 200 pupils on the roll with capacity for 700.
In March it made the news when a teenager was left alone in London after a trip as the rest of the group headed back to the North East on the train.
Head Gareth Rowe said at the time there was "no excuse".
The pupil immediately alerted station staff at King's Cross and was put on the next service north, accompanied by train staff in first class, and was met by a teacher in York.
Following the error, the school approached Newcastle City Council even though the authority has no control over the organisation, and the council contacted the Regional Schools Commissioner and Ofsted.
A snap inspection was carried out and the result was expected to be a rating of inadequate.
Inspectors had been unimpressed in April 2017 when it was also judged to be inadequate.
Now it has been announced it will close, pupils will be found places at other schools.
A Discovery spokesman said: "We regret this is the outcome but it is clear the school is simply not working for students, parents and staff.
"Our first duty is to the pupils who are entitled to be safe, well and to get the best education they can.
"We realise this will be upsetting for pupils and parents - and for staff who will be made redundant - however we cannot allow the situation to continue and believe that in the long term this will be for the best.
"It is very early days and in the next few weeks there will be a lot of activity to ensure that the process of closure, and finding new schools for pupils, is as straightforward as possible. We will offer full support to those families affected."
The Labour leader of Newcastle City Council, Nick Forbes, said the closure was a "damning indictment of the Government's high-risk experiment in our education system".
He added: "Councils are faced with a ludicrous system where all new schools must be academies or free schools, without any local accountability.
"This is the only way Government will provide funding for the new schools our growing population needs.
"We still don't fully know what went wrong at the school, and it is vital parents and councillors are informed so we can prevent a repeat of this in other Government-backed schools."