Rare Star Wars Toy Sells For More Than £26,000 At Auction
19 July 2016, 16:00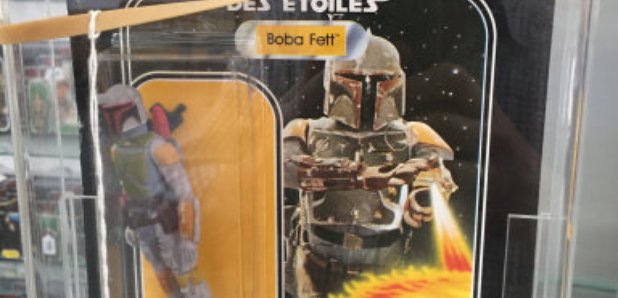 A rare Star Wars toy has sold for more than £26,000 at an auction on Teesside.
The Boba Fett figure, from the late 1970s, is still sealed in its original box and is one of around 700 items the seller has put on sale.

A different rocket-firing Boba Fett prototype figure had been expected to fetch the most among the collection, but came in at £18,600. It was never put into production as it fired a projectile that could have been a choking hazard.

The entire lot, which was amassed over 40 years from around the world, is expected to bring in around £500,000.

Kathy Taylor, a valuer at Vectis Auctions in Thornaby, Teesside, said there had been interest from across the world in the build-up to the auction.

She said:
"There's been terrific interest, emails and constant condition reports from all corners of the globe. With the internet, we can send photos and tell people what condition the toys are in so they can bid with confidence.''

The collection was put together by a French fan of the films who previously loaned some of his items to a museum. It includes many rare items, including unlicensed bootleg Star Wars toys made in Turkey and Hungary.

Describing the seller, Ms Taylor said:
"He's a private collector - the whole family collects. When he was four years old, his mum started to buy him Star Wars toys because he was quite shy and he had a real fixation on Ewoks and Boba Fett, which is reflected in this collection that we have here.''

The two-day sale at the toy specialist auction house also includes more obscure items such as a Jabba the Hutt cookie jar.