Police Investigate Child Abuse Claims At Newcastle
1 December 2016, 17:29 | Updated: 1 December 2016, 17:30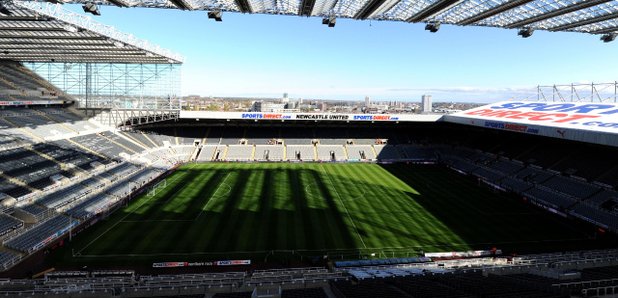 Police are investigating claims of non-recent child abuse at Newcastle United Football Club.
Officers from the Northumbria Police's Safeguarding Department have launched Operation Tide, which will be a dedicated team of specialist officers who will investigate complaints regarding historic abuse.

It comes as the scandal widens across the country, with around 350 alleged victims now coming forward to police.

Officers from Northumbria have met with Newcastle United officials and a full investigation will be carried out into these reports.

Detective Chief Inspector Shelley Hudson of the force's Safeguarding Department, who is leading the investigation, said:
"We have launched an operation into complaints of non-recent child abuse at Newcastle United in the 80s and 90s."

"These are some extremely serious reports of abuse and will be investigated with the highest of priority by the force. I have also met with Newcastle United officials who confirmed their full support and commitment to assisting the investigation in any way possible."

"We acknowledge the bravery of victims who have already taken the step of reporting abuse to the police and we are keen to speak to others who may have suffered similar abuse."

"I want to reassure victims that your complaint will be taken seriously and that we are here to support you - You are our absolute priority and are at the heart of everything we do."
"We have set up a dedicated team of specialist officers to help support any victims who come forward and we are also working closely with partners to ensure the best support mechanisms are in place for victims who do report."

Anyone who has suffered abuse is asked to contact the Operation Tide team on 101 or seek advice from the dedicated NSPCC helpline, which is supported by the Football Association and is available 24 hours a day on 0800 023 2642.