Northumbria Uni Student Dies From Meningitis
30 September 2016, 12:26 | Updated: 30 September 2016, 12:28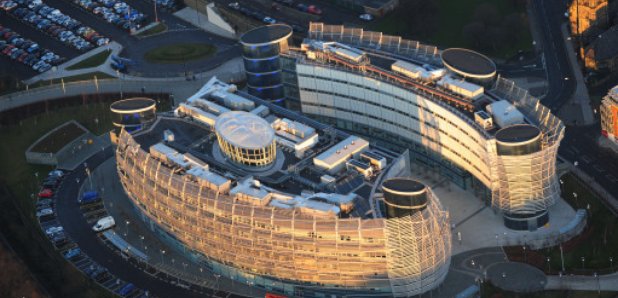 A Northumbria Uni student's died after contracting meningitis.
It's thought the 19 year old had the W strain of the disease, which is one of the most aggressive and deadly strains.
Cases of the W strain are increasing each year, with 200 in England the last year.
It's thought it's becoming more common among students because they mix with people who are unknowingly carrying the bacteria.
In a statement, Northumbria University said:
"We can confirm one of our students sadly passed away from meningococcal meningitis (group W) on 11th September. We are shocked and saddened by this tragic news and our thoughts are with the student's family and friends. The University has, and continues to work closely with the relevant authorities and we are providing support to the student's family and friends at this very difficult time.
"In accordance with Public Health England protocols, those students and staff identified as having been in close contact with the individual have already been directly contacted and offered antibiotics as a precautionary measure.

"The University can reassure all other students and staff that the risk of infection spreading is very low as meningococcal bacteria do not spread easily. Only people who have had prolonged, close contact with the affected individual are at a slightly increased risk of becoming unwell.

"However, it is crucial to be able to recognise the signs and symptoms of meningococcal disease and to get treatment as soon as possible. These symptoms can include fever, vomiting, severe headache or muscle pains and drowsiness. Anyone displaying these symptoms should seek medical attention.

"Northumbria's Student Support and Wellbeing team encourages all of our students to look after their general health and to ensure they register with a local GP as part of their induction and enrolment when they arrive at the University. The NHS also advises students going to university for the first time to have the meningitis vaccine.

"We provide students with information about the signs and symptoms of a number of health issues and conditions, including meningitis in its various strains, during their induction period and throughout the year. In addition, we work with the NHS and health providers to raise awareness of illnesses in line with national campaigns or outbreaks during the course of the academic year."

"If you are a student and would like to speak to someone about any issues raised in this message, you can contact Student Support and Wellbeing (you can email sv.welfareandinternational@northumbria.ac.uk or speak to a welfare adviser, in person, at the Student Support and Wellbeing Centre, ground floor, Northumberland Building, City Campus, between 10am and 4pm most weekdays, without an appointment)."

"We would also like to take this opportunity to remind all students that, if at any point during your time on campus, you or anyone else requires emergency medical attention, or you have an emergency of any other nature, you should contact the University's Security service in the first instance on 0191 227 3200."
Reacting to the news of the student's death, Meningitis Now's Chief Executive, Liz Brown said:
"We were deeply saddened to hear of the tragic loss of another young person to this disease. It is vitally important that students starting university protect themselves with the Men ACWY vaccine and know the signs and symptoms of the disease."
Up to a quarter of students carry the bacteria that can cause meningitis compared to one in ten of the general population. Over 12% of all cases occur in the 14 to 24 age group, with first year students being at particular risk.

The Men ACWY vaccine was introduced following an 809% increase in Men W cases in the past five years.
Meningitis Now has reached out to the bereaved family and offered support through this incredibly difficult time. The charity is also there for anyone concerned about the risk of meningitis to students, and would encourage everyone to familiarise themselves with the signs and symptoms of the disease.

20 year old Lyndon Longhorne from Crook, County Durham, lives in the same halls of residence as the student who died.

He survived meningitis as a baby, but lost both legs, his right arm and part of his left hand.

He's been speaking to Capital's Anna Harding about the girl's death.