North East Children Buying Booze For "Pocket Money Prices"
6 October 2016, 06:53 | Updated: 6 October 2016, 07:24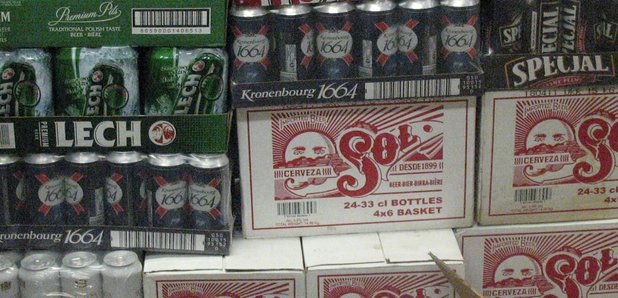 There's concern kids in the North East are able to get their hands on booze too cheaply.
A report by the Alcohol Health Alliance found a 3 litre bottle of strong, white cider can be bought for under £4 pounds in the region.
It concluded that not much has changed in recent years when it comes to people being able to buy very cheap booze from supermarkets and off-licences.
Researchers from the AHA analysed 480 products to find the cheapest drink on sale across the UK.
The team found that high-strength white cider, which they say is mostly drunk by dependent and underage drinkers, is being sold for as little as 18p per unit of alcohol, in the North East.
Some vodka was being priced at around 40p per unit.
They also found a wide range of cheap alcohol being sold by major supermarkets - including Asda, Tesco and Sainsbury's.
Their report said: "Both Asda and Tesco were found to be selling perry at 19p per unit, while Morrisons were selling cider at 20p per unit and Sainsbury's stocked perry at 22p per unit."
It also said that for the cost of a standard off-peak cinema ticket (£8.24), people could buy 7.5 litres of the cheapest white cider - the equivalent of 53 shots of vodka.
"The minimum hourly wage for those aged under 18 is £3.87,'' the study went on. "After just an hour's work, you would still have 38p change after buying a three-litre bottle of Frosty Jack's containing 22.5 units of alcohol."
"For the cost of a monthly Netflix subscription at £7.49, you would have change from buying two three-litre bottles of Frosty Jack's.
"Today, £10 will not buy you a large Domino's pizza, but you would have a penny left over from a 700ml bottle of 40% Putinoff vodka at £9.99.''