Newcastle Takeover Talks Appear To Be Over
16 January 2018, 20:00 | Updated: 17 January 2018, 08:49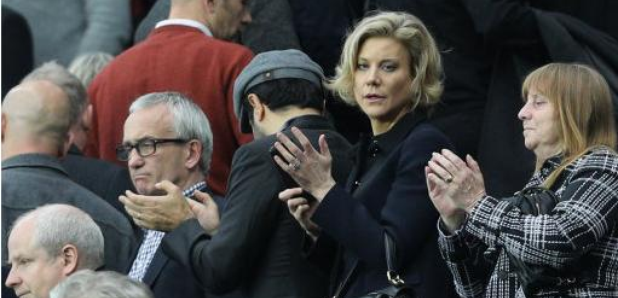 Newcastle owner Mike Ashley has ended takeover talks with prospective buyer Amanda Staveley.
Ashley, who put the club up for sale in October, had been engaged through his representatives with Staveley's PCP Capital Partners in a bid to thrash out a deal for the club he has owned for more than a decade.
However, it emerged on Tuesday evening that he had finally lost patience and ended negotiations.
A source close to Ashley said: "It's only right to let the fans know that there is no deal on the table or even under discussion with Amanda Staveley and PCP.
"Attempts to reach a deal with Amanda Staveley and PCP have proved to be exhausting, frustrating and a complete waste of time."
The news will come as a huge blow to fans who have become increasingly desperate for Ashley to end his controversial reign, which has twice seen the club fight its way back from relegation to the Sky Bet Championship under his charge.
PCP was one of several parties to sign non-disclosure agreements with the Magpies last year and while others are understood to be maintaining watching briefs, none has progressed as far as Staveley.
It is understood Ashley has grown weary over repeated claims that improved bids have been tabled and although the lines of communication have remained open, little or no tangible progress has been made.
The Sports Direct tycoon put the club on the market for the third time after admitting he did not have the funds to take it to the next level, and it remains for sale as he looks for an owner who can do that.
Just what the latest development means for manager Rafael Benitez remains to be seen.
He has spent much of his time at St James' Park begging for investment in a squad largely built for last season's successful promotion campaign.
It is understood Ashley has sanctioned limited transfer spending this month to help in the quest for top-flight survival, although in a difficult market, that could prove easier said than done.
Sources close to the Staveley camp, which was taken by surprise by the announcement, have insisted a written bid was submitted in November.
Newcastle were not commenting on the matter on Tuesday evening.