Newcastle Mum Desperate To Fund Baby's Headstone
4 November 2016, 06:00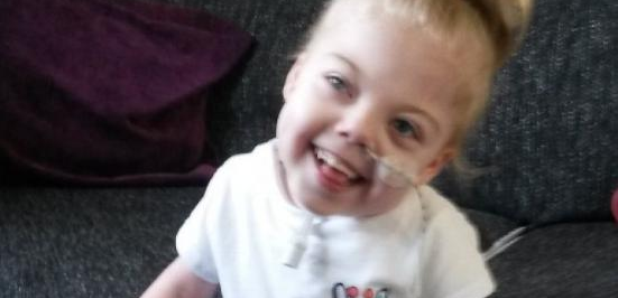 A Newcastle mum fears she may never be able to afford a head-stone for her daughter, who died from a heart defect two months ago.
Leanne Bower's daughter Evie was born with a complex heart defect in May 2013.

During her short life she underwent 35 operations, which included open heart surgery and removal of her left lung.
In July, despite Evie's condition seemingly improving, she stopped breathing in her sleep at the family home in Heaton and was found by Leanne.

She didn't recover, leaving her mum and dad to unexpectedly find thousands of pounds for her funeral costs.

At present mum Leanne admits she can't afford a head-stone for her baby:


After seeing their struggle, a family member set up a fund-raising page - and they've been left overwhelmed with the response.

It's so far raised £1,105 of a £2,000 target, with the family also planning an event to raise the cash they need.

Leanne tells Capital, she'll not stop until she raises the money:

"It's the place that we can go and speak to her, somewhere for the kids to go - it would be a lovely place to just go and chat to her."

"Hopefully in the future little brothers and sisters she may have can go down and find out about her."

"It means everything."