New DNA Evidence In Unsolved Sunderland Murder
6 October 2017, 13:00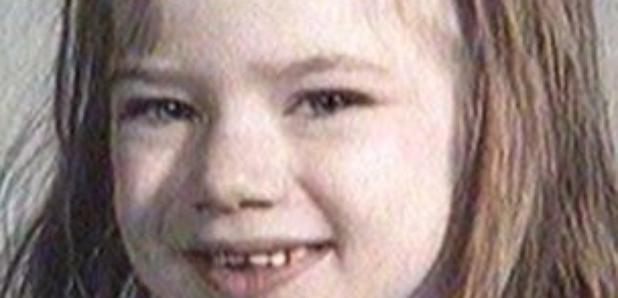 Police investigating the murder of schoolgirl Nikki Allan in Sunderland have new forensic evidence, on the 25th anniversary of her death.
The seven-year-old was found dead on October 8, 1992, in the then-derelict Old Exchange Building, near to her family home at Wear Garth, Sunderland.

She had been badly beaten and stabbed.
Although arrests have been made in connection with Nikki's death, detectives are still keen to trace anyone who had any form of contact with Nikki prior to her death.
Officers have recovered further forensic results, including some DNA from a male, and are appealing for male members of the family, friends or others who innocently may have come into contact with Nikki to come forward to have a DNA sample taken so they can be eliminated from enquiries.
The first man to step forward is Nikki's father, David Allan, who is speaking out for the first time in 25 years.
David said:
"I have remained quiet about Nikki's death for 25 years but now is the time I need to speak out."
"I can't begin to describe how difficult life has been without my beautiful little girl. I would never want anyone to suffer the heartache we have suffered as parents."
"As Nikki's father, I have provided a DNA sample myself and it is very quick, easy and completely painless."
"I would beg anyone who knew Nikki or had any contact with her before she died to please come forward to have your DNA taken."
"This isn't about accusing anyone of being a suspect - this is to eliminate you from police enquiries."
Detective Inspector Paul Waugh said:
"In order to ensure we are able to fully consider any new scientific findings we have been obtaining DNA samples from people who may have been in the area at the time."

This is perfectly normal within any forensic examination and we would urge anyone to come forward to ensure they can be ruled out of the investigation at an early stage."

The scientific work is ongoing and we will continue to do all we can to maximise the use of forensic science to progress this investigation."
"Although the murder happened 25 years ago it is still very much an active case for Northumbria Police and we will continue to investigate until Nikki's killer is brought justice."
"We strongly urge any members of Nikki's family, friends of the family or anyone who had any contact with Nikki prior to her death to come forward to be tested for their DNA."

A £10,000 reward is being offered by Crimestoppers for information that leads to the conviction of Nikki's killer.