Men Convicted Over Plot To Steal Artefacts
29 February 2016, 16:31 | Updated: 30 March 2016, 13:50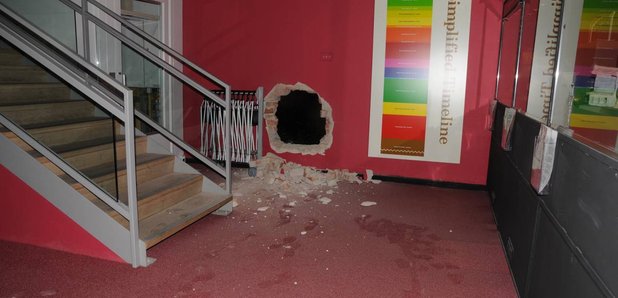 Fourteen men have been convicted of conspiracy to steal high value artefacts worth up to £57m from museums across England, including in Durham.
The men, aged between 26 and 68, were part of an international organised crime gang who committed a series of offences spanning four months.
In total the group plotted to steal 24 artefacts, with as many as 18 never recovered.
Six members of the same family were involved in the conspiracy, including Richard Sheridan, the former spokesman for travellers fighting eviction from Dale Farm.
The 47-year-old from Water Lane, Smithy Fen, in Cottenham in Cambridgeshire was convicted along with his father John "Cash" O'Brien, 68, from Fifth Avenue in Wolverhampton, Daniel "Turkey" O'Brien, 45, from Orchard Drive in Cottenham, John "Kerry" O'Brien, 26, also from Orchard Drive, Michael Hegarty, 43, also from Orchard Drive, and Richard "Kerry" O'Brien, 31, from Dale Farm in Billericay, Essex.
Along with eight other men they were convicted of conspiracy to steal rhino horns, items manufactured from rhino horn and Chinese porcelain.
The gang initially targeted rhino horns as they can be worth three times the price of gold at €60,000 a kilo.
They then recognised the value in oriental artefacts at a time when the Chinese economy was booming.
The "fence", or middle man, was 56-year-old property developer Donald Chi Chong Wong who lived in Clapham Common in London and was involved in smuggling to China.
In January 2012 a man hired by the gang attempted to steal a Ming dynasty sculpture from the Oriental Museum in Durham.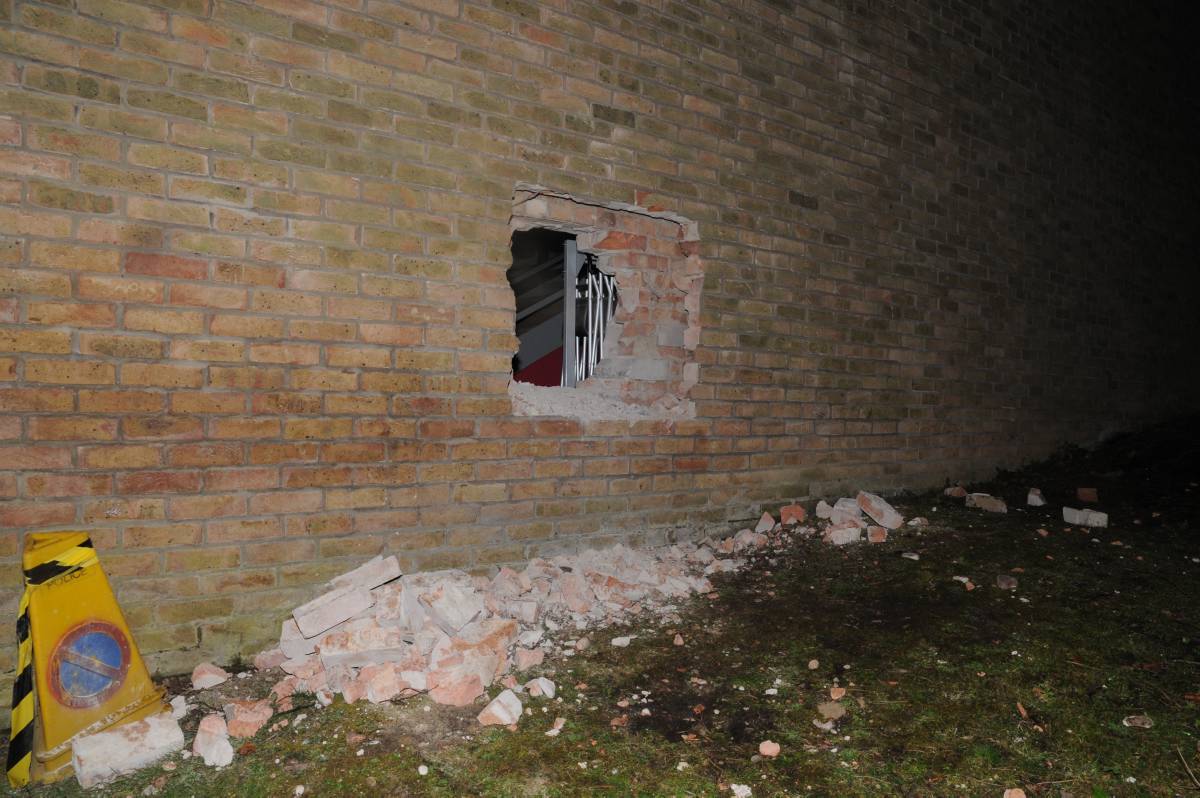 PICTURED: The gang smashed through a wall of Durham University to steal valuable Chinese artefacts

The offender stuffed the artefact into a rucksack and sprinted off before being apprehended by staff.
A month later four men, working for the conspirators, attempted to steal a rhino horn from the Castle Museum in Norwich.
It was described in court as a "fiasco" after the offenders dropped the rhino head because it was too heavy.
In March 2012 three raiders made off with a bamboo cup worth less than £1,000 after jumping over the counter during a viewing day at Gorringes Auction House in Lewes, East Sussex.
They had been ordered to steal a rhino horn libation cup worth around £60,000.
Members of the public intervened and the three were arrested nearby.
In April the gang struck twice; at Durham's Oriental Museum again, and at Cambridge University's Fitzwilliam Museum.
On 5 April criminals smashed a hole in the wall of the Oriental Museum and stole a £2m jade bowl and a figurine worth £175,000.
The items were left at a previously agreed "deposition site" on wasteland near the Meadowfield Industrial Estate.
The gang failed to recover the artefacts after numerous attempts to find them on the site.
Police eventually located them eight days later and in court the prosecutor described the theft as a "steal it, can't find it" failure.
Prosecutor Robert Davies added: "It all came to nothing when they had not - pirate style - put a cross on a map."
A week after the Durham theft the gang targeted the Fitzwilliam Museum, stealing 18 jade pieces worth £15m.
CCTV footage showed three men and a 16-year-old breaking in while the items were taken away from the scene by car and taxi and never recovered.
In September 2013 police raided 30 locations in the West Midlands, London, Sussex, Cambridgeshire, Essex and Northern Ireland.
Operation Griffin, which has seen three trials in total lasting 27 weeks, was a four year covert police investigation.
Detective Superintendent Adrian Green from Durham Police said the gang would hire in accomplices to carry out the raids.
He added that the investigation into those higher up the chain amounted to trawling through massive amounts of data linking them to the crimes

He said:
"We would visit locations where we have identified that they may have been and search through hotel records, find booking in forms and look for forensic opportunities," he said.
Also linking it to fixed penalty tickets, telephone calls they have made to different people, insurance companies etc and try and attribute telephone numbers, phones, hotel bookings to these individuals."
One man has already been given a prison sentence, the other 13 will be sentenced at a later date. Another, 35-year-old Ashley Alan Dad, who was found guilty last year, is on the run from police.

BELOW: Example of Chinese artefacts stolen by the gang