Man Admits Standing Up While Driving Over The Tyne Bridge
24 January 2017, 18:27 | Updated: 24 January 2017, 18:30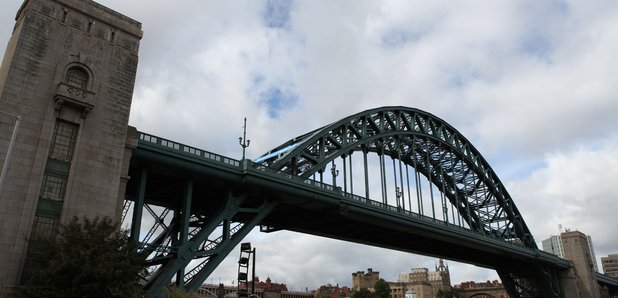 A man's pleaded guilty to standing up while driving across the Tyne Bridge in Newcastle.
Adam Elliott, 26, from Newcastle, was convicted of dangerous driving after he drove along the Tyne Bridge in a convertible Ford Ka with his head poking out the top.
The 6ft 6ins car dealer was accused of standing up while driving and showing off to other motorists, but despite pleading guilty he maintained it was down to his height.
Elliott, who runs I Buy Any Car North East, said he had been delivering the vehicle to a customer.
Speaking after the hearing at Newcastle Crown Court, he said:
"I was not stood up, I am just tall.
"I pleaded guilty to this because I was advised to, but I still insist I was not standing up. It's just because of my height.
"I'm an excellent driver but I was advised to plead guilty to get it over with.''
Adjourning the case for sentencing next month, Judge Robert Adams said:
"It was pretty obvious you were showing off, demonstrating your height to people in an open top small car.
"You were clearly distracting other drivers. It was a dangerous thing to do.''
The incident took place in January last year, when Elliott drove along the Felling Bypass in Gateshead before making his way over the Tyne Bridge.
The court heard he had 12 previous convictions of driving while disqualified.
He said these had come when he was younger but he had since turned his life around.
Judge Adams gave him an interim driving ban of 12 months until the case would be heard next.