Man Admits Stabbing Murders In Redcar
28 July 2016, 12:30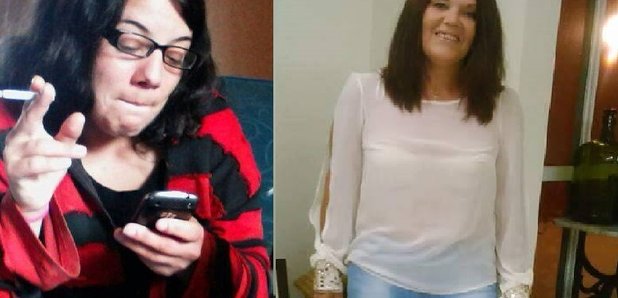 Double killer Alan Bennett who admitted murdering his partner and then the mother of his three children in Redcar, has been given two life sentences.
The 34 year old will serve a minimum term of 32 years and 233 days.
_______________________________________________________________________________________
UPDATE 11AM
A man who launched an attack on his partner and another on the mother of his three children minutes later has admitted two counts of murder.
Alan Bennett, 34, called police after he stabbed Lynne Freeman, 46, in the neck in Redcar on March 23.
Just seven minutes later, Cleveland Police received a second call from members of the public to say Jodie Betteridge, 30, had been repeatedly stabbed less than a mile away.
Bennett, who appeared at Teesside Crown Court, was arrested at the horrific murder scene in Byland Close.
Police and paramedics were also at the scene in Mapleton Crescent, where he had killed Ms Freeman.
Cleveland Police said there had been previous domestic violence incidents involving Bennett and both women.
The force said Bennett, from Lingholme, Redcar, called for an ambulance to go to Ms Freeman's bungalow at 8.45pm that night.
He had been drinking with Ms Freeman in Redcar that day and they had visited a number of pubs. It was known he had been involved in a couple of altercations.
Around 8pm Bennett and Ms Freeman took a number 63 bus which dropped them near her home and during the journey witnesses heard a domestic argument.
Bennett was heard to raise his voice several times and the row continued as they made their way towards Mapleton Crescent.
A police spokeswoman said:
'Police and ambulance attended that address where the body of Lynne Freeman was found within the front room.
'It was evident that Lynne had been stabbed a number of times to her upper torso and neck area.''
He then made his way to murder Ms Betteridge, who had spent most of the day with their children, aged four, six and nine.
The spokeswoman said:
'Approximately seven minutes after receiving the call from Alan Bennett, police received a second call asking officers to attend Byland Close, Redcar, where it was reported that a woman was being violently assaulted on an open grassed area.
'Police attended the scene, where 30-year-old Jodie Betteridge was found with stab injuries to her legs, arms, face, neck and torso.
'Efforts were made to administer first aid to Jodie but unfortunately she died at the scene as a result of her injuries.'
Bennett and Ms Betteridge were in a relationship from 2005 to 2014 and they had three children, who lived with her.
Early last year he started a relationship with Ms Freeman although he had known her for some time.
They did not live together but were often with each other, frequently staying over at their respective addresses.
The spokeswoman said:
'Previous domestic incidents had been reported regarding Alan Bennett with Jodie Betteridge and with Lynne Freeman.'