Major New Music Festival Coming to the North East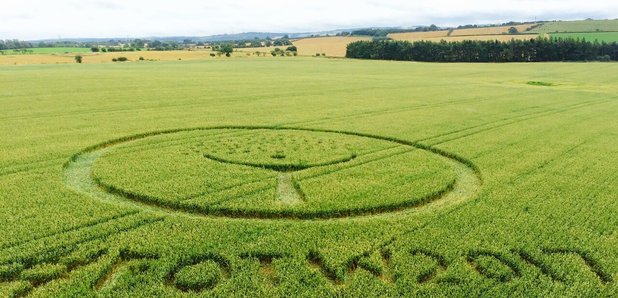 A major new music festival featuring the likes of Calum Scott, Mark Ronson and MNEK has been announced for Northumberland.
Festival on the Wall will take place near Hexham between the 4th-6th of August 2017. The new festival will take place across 350 acres of farmland near Hadrians Wall.
Festival on the Wall aims to be 'the happiest festival in the UK' by maintaining the quality enjoyed in everyday life and giving visitors every option possible for an enjoyable weekend, from really great food (and not having to wait too long in line to purchase it!), to easy ways to charge your phone, straighten your hair and have a hot shower.
Founder and director Dale Mason says it's been 2 years in the making:
"Festival on the Wall is primarily a festival for the North East, created by the North East. I've thought for some time that this amazing region needs a music festival to be proud of and what better location than the stunning Northumberland countryside, just a few miles from our world-famous landmark Hadrian's Wall?
"Festivals are one of the last remaining gatherings that allow us to experience a sense of belonging and form communities. Festival on the Wall wants to create a happier and more sustainable festival experience and we don't believe a great show means compromising our values. That's why we're committed to becoming the happiest and most sustainable festival in the UK - both environmentally and socially.
"When planning our line up for the first year we were keen to showcase talent which emerged here in the North East and are thrilled to have secured the likes of The Libertines and Pet Shop Boys, which we hope will excite people in the region as well as attract festival fans from further afield to visit Northumberland.
"Our line up will have something for everyone, whatever their taste in music, and all will be revealed in full over the coming weeks and months - including our Sunday schedule which we are very excited about."
For more information and to purchase tickets, visit www.festivalonthewall.com and follow on Twitter @FestOnTheWall, Instagram @festivalonthewall and Facebook by searching Festival on the Wall.