Lover Found Guilty Of killing Woman
27 September 2013, 16:29 | Updated: 30 March 2016, 13:50
A man, who dumped his County Durham lover's body in a shallow grave on bleak moorland, has been convicted of her manslaughter.
Adrian Muir killed 55 year old Pamela Jackson by fracturing her skull during a row at her home, then drove her 120 miles to the hills above Halifax in West Yorkshire.
He placed a bunch of flowers on her body in the shallow grave he dug on Soyland Moor in late March. Her body was only found in May.
By that time 51 year old Muir, who met Ms Jackson on a dating website, had been charged with her murder.
Adrian Muir with Pamela Jackson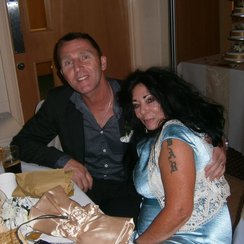 He continued to deny being the killer at his trial at Newcastle Crown Court, the jury found him not guilty of murder but guilty of
In the days after killing Ms Jackson at her home in Chester-le-Street, Muir was suicidal and recorded a series of messages on his iPhone, saying he could not continue to live and that there had been a "disaster".
Ms Jackson, a mother-of-three adult sons who suffered from bi-polar disorder, had a volatile relationship with Muir, and had taunted him in a series of texts, calling him "ugly" and boasting she had a new lover.
The police investigation into Ms Jackson's disappearance and death was one of the largest Durham Police has ever undertaken.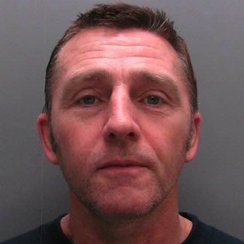 Adrian Muir.