Jobs Boost At Nissan In Sunderland
27 October 2016, 12:30 | Updated: 27 October 2016, 12:31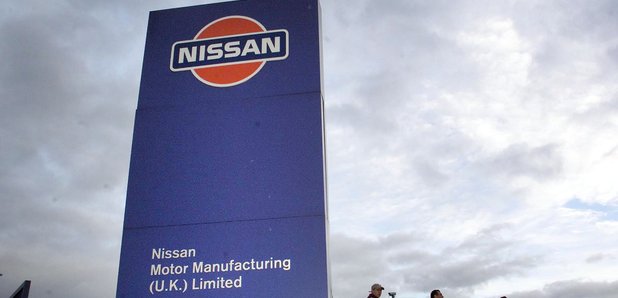 Nissan has given a double boost to workers at its Sunderland factory, opting to build its next-generation Qashqai and add production of the new X-Trail model at the site.
There had been concerns about the future of the car giant's plant in the North East after the UK leaves the European Union.
The news, which will secure thousands of jobs, is the first major UK automotive decision since the Brexit vote in June.
Building the X-Trail in Sunderland is an unexpected boost to the factory.
Nissan boss Carlos Ghosn went to Downing Street earlier this month for crunch talks with Prime Minister Theresa May.
He said on Thursday that the manufacturer could make the production decision due to ``support and assurances'' from the Government.
Mr Ghosn welcomed Mrs May's ``commitment to the automotive industry'' and to the ``development of an overall industrial strategy''.
Keeping Nissan in the UK was regarded as vital to Mrs May's hopes for a successful Brexit.
She described the announcement as ``fantastic news for the UK'' and said ``families across the North East will be delighted''.
She added: ``It is a recognition that the Government is committed to creating and supporting the right conditions for the automotive industry so it continues to grow - now and in the future.
``This vote of confidence shows Britain is open for business and that we remain an outward-looking, world-leading nation.''
Liberal Democrat leader Tim Farron welcomed the news but said it was ``utterly ridiculous'' that the UK was having to give ``special assurances'' to key manufacturers to deal with the ``Brexit fallout her Government is creating''.
He added: ``If the Government was serious about protecting jobs in the UK, it would be fighting to remain part of the single market.''
The Sunderland plant, which has been active since 1986, employs almost 7,000 people, producing around 2,000 cars a day.
Nissan is part-owned by French manufacturer Renault, which had raised concerns that production could be moved to France to avoid any tariffs which might be introduced on exports to the EU if the UK leaves the single market in a so-called ``hard Brexit''.
Business Secretary Greg Clark said the UK automotive sector has had a ``remarkable year'' with more than a million cars exported around the world.
He added that Nissan's announcement was ``proof of the strength of the sector''.
Tamzen Isacsson, the Society of Motor Manufacturers and Traders' director of communications, said the move confirmed Britain's position as a ``leading global destination for automotive production''.
But she urged the Government to ensure the UK remains within the single market post-Brexit to ``secure the industry's long-term growth''.