Life Sentence Over Disabled Man's Murder
2 December 2016, 16:55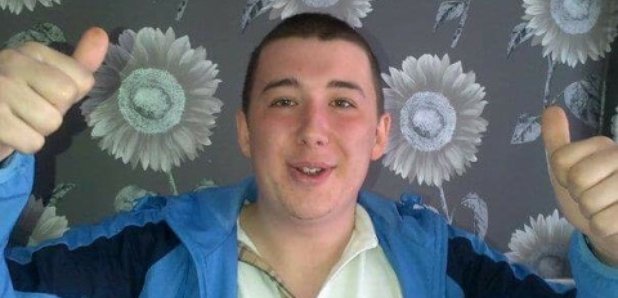 A Newcastle man has been jailed for at least 23 years for the murder of Lee Irving, who was drugged and beaten to death over the course of a week in June 2015.
Lee Irving, 24, was living with people he thought were his friends but they took advantage of his profound learning difficulties, stopping him from leaving after he suffered cruel and repeated attacks.
James Wheatley, 29, of Studdon Walk in Kenton, Newcastle, has been sentenced to life with a minimum of 23 years for his murder. Sentencing him, the judge told Wheatley he was a "vicious and brutal bully" but also a "coward."
Wheatley's mother Julie Mills, his ex-girlfriend Nicole Lawrence, and his lodger Barry Imray, have been sentenced to a total of 15 years for allowing the death of a vulnerable adult and perverting the course of justice.
Barry Imray, 35, was cleared of murder but convicted of causing or allowing the death of a vulnerable adult.
Mr Irving's badly beaten body was discovered on June 6th last year on a footpath beside the A1 at Fawdon, Newcastle. A post-mortem examination revealed he had been severely beaten on at least two occasions and died as a result of his injuries. They included 27 separate rib fractures, multiple bruises to his limbs and body, cuts and broken bones in his face. Robert Smith QC, prosecuting, had told the jury: "The fractures had been caused by a combination of punching, kicking and stamping.''
Traces of drugs including morphine were found in his system. Lee was sedated to mask his painful rib injuries and to prevent him from leaving the house.
Wheatley wrote a text to his girlfriend saying they would 'hammer' Mr Irving's bank card to buy a 'watch, beds, tellies, fridges, everything.' He sent another text after Mr Irving apparently wet his bed, saying he had ``smashed Lee all over, should see his face. My God''. Mills texted someone else saying: ``You want to see Lee. It's like a bloodbath. He is like an elephant man.''
Outside court, DC Chris Hogg read a statement on behalf of Lee's dad:
"Lee always wanted to have friends and people he could look up to.. unfortunately, it seems the people he chose to be his friends turned out to be the people that took advantage of him and were not his friends at all. It is devastating to think that his vulnerabilities prevented him from seeing the situation he was in, and allowed such horrible people to victimise him to the point of his violent and needless death.
Lees death has obviously had a massive affect on the family. I will never get the chance to tell Lee how much I miss him, and just how much he meant to me. Our whole family started a life sentence on June 6th 2015."