Great North Run 2016 - Tyne & Wear Metro Advice
5 September 2016, 16:09 | Updated: 5 September 2016, 16:14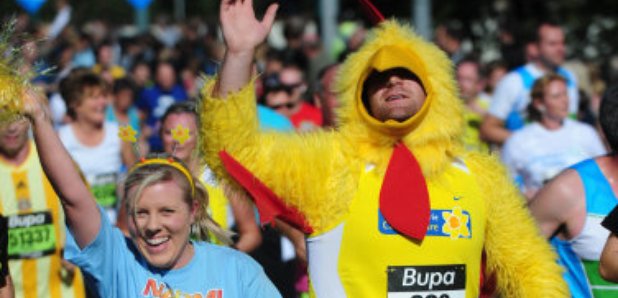 Extra Tyne & Wear metro trains will be put on this weekend to transport runners and spectators for the Great North Run.
Great North Run day is the busiest day of the year for Metro.

Haymarket station is the closest to the start of the run (about a 15 minute walk) and South Shields station is the closest to the finish line (about a 15 minute walk).
But Nexus are warning that trains will still be extremely busy, and recommend that you plan your journey in advance and leave extra travel time especially if you're taking part in the run as trains will be very busy from early in the day.


TIPS FOR RUNNER
Buy your Metro ticket in advance from any Metro ticket machine by selecting 'GN Run 11/9 Adult' or 'GN Run 11/9 Child'
You can also buy them from the Airport Metro station pop up ticket shop on Friday 9th September, 7.30am-1.30pm

Or, buy a Metro wristband online here, from any Nexus TravelShop, at the Great North Run Pasta Party on Saturday 10th September
After the run, South Shields will be very busy and a queuing system will be in place for anyone wishing to travel by Metro (to all destinations). The queues will be very long so please be prepared to wait for long periods.

There will be entertainment nearby to help pass the time. If you have a Metro ticket have this handy, if you need to buy a ticket speak to one of the staff who will be selling them to the queue.

TIPS FOR SPECTATORS
If you plan to see your friends or relatives partake in the Great North Run, Nexus advise that you select one location to see them - either setting off at the start, at a midway point or near the finishing line.

Temporary station closures
To assist with the movement of passengers, improve crowd control and manage the queues some stations will need to be closed before and after the run.
Haymarket station - no entry into the station (exit only) between 8.00am and 10.40am, please use Monument station instead.
Jesmond station - the station will be closed from 10.40am until early afternoon. Please use Haymarket station instead.
Chichester station - the station will be closed from 3.00pm until later in the day. Please use South Shields station instead.