Gateshead Mum's Warning Over Drink And Drug Driving
30 November 2016, 15:53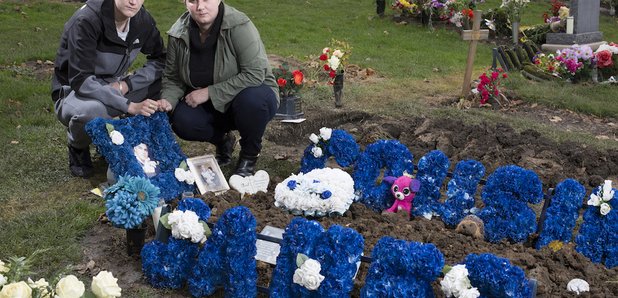 A Gateshead mum, who lost her son in a crash caused by a driver on drink and drugs, is warning others not to drink or drug drive.
Mum of 5, Rachel Docherty, is is throwing her support behind Road Safety GB North East's (RSGB NE) seasonal campaign to reduce road casualties following the death of her 17-year-old son.

James Docherty, known affectionately as Jamesey Boy to his family, had just enjoyed his first ever night out in Newcastle city centre and was making his way home to Gateshead as a passenger in his friend's car. However, he never made it back.
His friend Tyrone Quinn lost control of the BMW, causing it to clip the curb and flip, before landing on its roof near Askew Road in Gateshead, near the Redheugh Bridge.

James suffered massive head injuries and died at the scene.

Rachel said:
"I will never forget the moment the police knocked on the door to tell me James had died - life changed at that moment.

"I couldn't breathe. I didn't want to accept it was true."
"James looked lovely before he went out that night, all dressed up, and I remember feeling really proud. Now I just feel pain.
"If you are thinking of drinking or taking drugs and then getting behind the wheel of a car - think again. You may have done it before and been fine, but it only takes once. No mother should have to bury their child. James should have turned 18 in September, but instead of celebrating we visited the cemetery.

"It's been devastating."
The 33 year old, is backing RSGB NE's drink/drug driving campaign, which is backed by Police and fire services from across the region.
She added:
"James was 17 and had his whole life ahead of him. He was the eldest of five children, with younger brothers and sisters he doted on. His baby brother Thomas was just three months old and will never know him. That is so sad.

"He did not need to die that day.
"I don't think I will ever be able to accept that he won't walk through the door again."
Quinn, 20, also of Felling, Gateshead, was jailed for six years after pleading guilty to causing the death of James by dangerous driving while disqualified, causing death by driving while uninsured, driving with excess alcohol and being over the limit for drugs.
The court heard when he smashed the powerful BMW he had been drinking alcohol and was more than three times over the drug drive limit for cocaine.
None of the five occupants were wearing seatbelts. The car was picked up on CCTV being driven erratically and at speed on the lead up to the crash.

You can view the CCTV footage here
In the five years between 2011 and 2015, 46 people were killed on the region's roads due to a suspected drink/drug driver, 297 were seriously injured, and a further 1,567 were slightly injured. In 2015 alone, 80 people were killed or seriously injured - the highest number for six years.