Gateshead Man Jailed For Hit-And-Run Death
27 September 2016, 15:41 | Updated: 27 September 2016, 15:42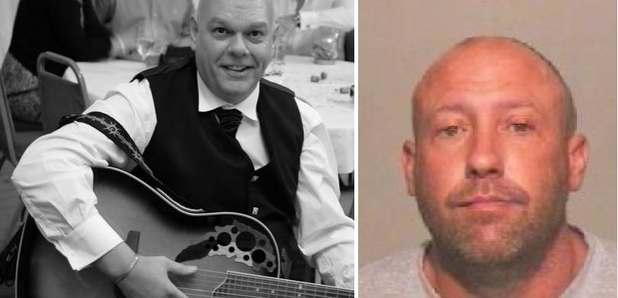 A ``cowardly and inhumane'' driver was jailed for six years after he was caught on CCTV sharing six bottles of wine in a pub before he killed a pedestrian in a hit-and-run.
Allan Hale, 39, was drinking with his partner in a pub in Gateshead before he got behind the wheel of his silver Mercedes Benz C-Class.
He headed for home, but just after midnight on April 9 he mounted the kerb and knocked down Gavin Bolam, a 56-year-old father of two.
Hale fled in his car, but police spotted him driving erratically on the metal rims of his front tyres, which had been damaged in the initial crash.
Mr Bolam was left in a pool of blood. He was taken to hospital but could not be saved.
Hale, of Appleby Gardens, Gateshead, admitted causing death by dangerous driving, dangerous driving, failing to stop and failing to provide a specimen, and was jailed for six years at Newcastle Crown Court.
He was also handed a five-year driving ban which will start when he is released.
Outside court, Chief Inspector Dave Guthrie said:
``This is one of the worst cases of dangerous driving that I have seen at my time in the force and I am glad Hale is now behind bars."
``Numerous witnesses and CCTV footage shows the offender sharing half a dozen bottles of wine at a pub in Hebburn, and to even contemplate getting behind the wheel is despicable in itself."
``To then mow down an innocent member of the public and leave them to die in the street is both cowardly and inhumane.''
After sentencing, the victim's daughter Kelly Bolam said no jail term would be long enough.
She said:
``But that is not what today was about."
``This sentencing is about holding an individual responsible for his actions, which have resulted in him taking another man's life."
``We would never want another family to face the despair that the last few months have presented us with.''
She hoped that what happened to her father would act as a deterrent to other drink drivers.
She said:
``Please don't put yourself in that situation. Do not be the person responsible for a father never going home to his two daughters again.''