Man Found Guilty Over South Shields Murder
15 March 2016, 15:59 | Updated: 30 March 2016, 13:50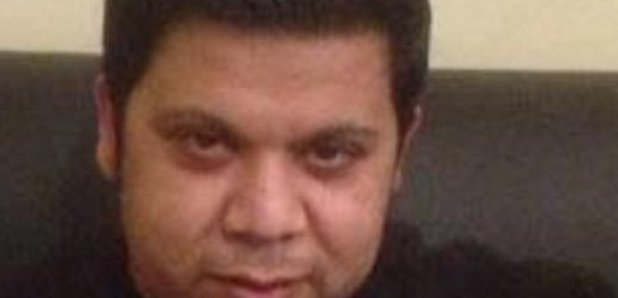 A man's been found guilty of the murder of Tipu Sultan in South Shields.
Michael McDougal was also convicted of possession of a firearm.

He's been sentenced to 34 years in prison.
Co-accused Michael Mullen has been found guilty of manslaughter.
A second man was found guilty of the 32 year old's manslaughter.
Mr Sultan was found with a single gunshot wound outside the Herbs n Spice Kitchen on 7th April 2015.


Sentencing McDougall, the judge said:
"Tipu Sultan's family will never know why you killed their son.
The effect on his children will be life long and profound.

In early April last year you obtained a sawn off shot gun to kill a man, what reason you had - I don't know.

I doubt you'll ever say.

The killing took place in Whitburn at 10pm with teenagers playing nearby, many just feet away on their bikes.

What they witnessed will stay with them for the rest of their lives.

You walked up to Herbs and Spices, kicked the door down and put a gun to Tipu's neck - he didn't stand a chance.

No words can describe the terror of his father who was there.

You then ran back to the motorbike and sped off with no sign of remorse.

This fits all every piece of your previous record - you had a shot gun and knew how to use it.

Whether you're ever released is up to parole."

Michael Mullen was convicted of manslaughter and was sentenced to 12 years in prison.

He will serve at least half.
Sentencing Mullen the Judge said:
"Your record shows persistent anti social crime since you were 13.

You should have thought of your son before you get involved in this.

You drove off as quick as you could, the jury didn't believe you thought you were going for a pack of cigarettes.

You didn't intend to kill Tipu Sultan and thought you were assisting a robbery in front of children."
__________________________________________________________________________

UPDATED 25th June 2015

Two men have been charged in connection with the murder of a dad of 2 in South Shields.

Tipu Sultan was shot dead at the back of his takeaway shop in April.
A 47-year-old man and a 24-year-old man have both been charged with murder.
They're due in court.
Two women also arrested have been released.