EXCLUSIVE: Andy O'Brien On His Depression Battle
18 November 2016, 12:00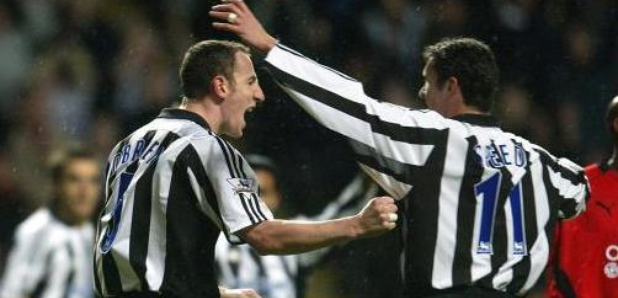 Former Newcastle United footballer Andy O'Brien has exclusively told Capital about his darkest hours with depression, revealing he "didn't want to go out or do anything."
The 37 year old, who enjoyed a successful four-year spell at the Magpies between 2001 and 2005, received treatment at the Sporting Chance Clinic at the end of 2011, while playing for Leeds.

It was reported at the time that the defender had refused to play for the club in a match in the November, however it was later revealed he was suffering with depression and "wasn't in the right frame of mind."

Looking back on that time, Andy told Capital:
"I didn't want to go out or do anything."

"It is extreme, I used to hear the birds tweeting on a morning and it would be the start of a new day, I hadn't slept very well and I didn't want to do anything."

"I was probably a ticking time bomb, being sensitive and having a bad temper were not two good things."

"Then put in a dose of personal issues and it's a recipe for disaster."

His diagnosis for depression came weeks after the death of Andy's former Newcastle team-mate, Gary Speed, who took his own life at the age of 42, leaving behind a wife and two sons.

The fifth anniversary of his death is 27th November.

In an exclusive interview with Capital's Martin Lindsay, Andy opens up about his own battle with depression, but starts by paying tribute to his former team-mate.



Former Newcastle manager John Carver was Speed's coach at St James' Park, before becoming his assistant manager at Sheffield United.

Speaking exclusively to Capital's Martin Lindsay from his home in Greece, John pays tribute ahead of the fifth anniversary of his death.



The pair spoke to us as part of a Capital investigation into the impact of suicide, with the aim of getting more men to speak about their feelings. For more on our findings, click here.

If you think you're suffering with depression and need help, you're urged to contact suicide prevention charity IfUCareShare.