Elderly Man Pinned Down By Gang Of Robbers in Bedlington
9 January 2017, 11:15 | Updated: 9 January 2017, 11:22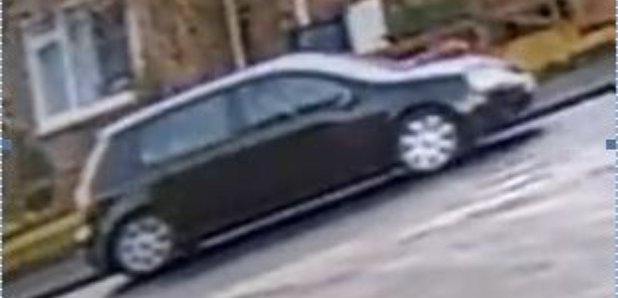 An elderly man was pinned down by a gang of three masked robbers who targeted his home in Bedlington.
It happened at 1.20pm on Sunday, January 8, at a house in Centurian Way, in the Northumberland Town.
Three men wearing masks entered the house via the rear door. They threatened the householder, an elderly man, and held him down, and searched the house.
They stole jewellery including a gold necklace featuring a Krugerrand coin encrusted with diamonds around the edge set on a gold chain and a gold charm bracelet with charms one of which was a gold padlock.
The offenders then left in a black coloured VW Golf saloon car (pictured).
The householder was shocked and was taken to NSEC Hospital in Cramlington as a precaution.
Officers have been carrying out house to house enquiries in the area and are appealing for witnesses.
Neighbourhood Acting Inspector Garry Neill said: "We want to hear from anyone who was in the area of Centurian Way at the time of the offence and who may have seen or heard anything which could help officers.
This type of incident is unusual and we have extra offices in the area to speak to residents and answer any concerns they may have.
"We have an image of the car believed to have been used by the offenders driving away after the robbery and are appealing for help from the public in locating the offenders and the vehicle."
Police are appealing for witnesses, anyone who was in the area and who may have seen or heard anything suspicious, is asked to contact police.
Officers also want to speak to anyone who knows the whereabouts of the offenders and the vehicle they used, or who may be offered the stolen jewellery for sale.
Anyone with information should call police on 101, quoting reference number 469 of 08/01/17 or ring the independent charity Crimestoppers on 0800 555 111.