Cheryl Opens New Centre In Newcastle
20 February 2018, 13:38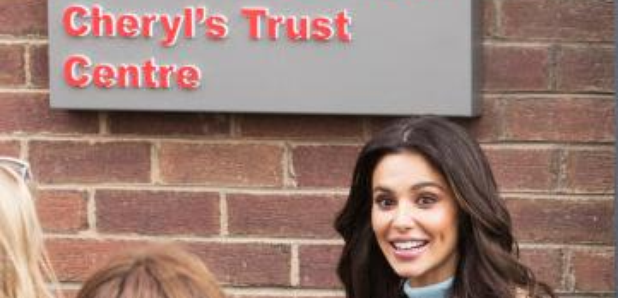 Cheryl brushed aside speculation about her relationship with Liam Payne - declaring "none of that matters" - as she opened a Prince's Trust centre in Newcastle.
The 34-year-old star, dressed in a camel-coloured coat, blue polo neck and jeans, unveiled The Prince's Trust Cheryl's Trust Centre in her native city as reports claim her relationship to singer Payne, 24, is on the rocks.
She says that the inspiration for her involvement in the centre came about because of a bad year.
The star developed and was treated for malaria in 2010, the same year that her once fairytale marriage to footballer Ashley Cole ended.
"I wouldn't call it a lightbulb moment but I had a moment of 'I need to help others that are feeling this'."
Having a tough time "reminds you of how I actually felt when I was younger growing up here - those same feelings, feeling vulnerable, insecure, my self-esteem was low.
"I just had a passionate feeling of wanting to help," she said.
The former Girls Aloud star and X Factor judge said she still relates to young people in the North East, despite her fame and success.
"You never forget," she told the Press Association."I have never forgotten how I felt as a teenager.
"It's tough growing up in the North East, especially now the unemployment rate is ridiculous.
"So, if we can help one, two, three, four people a year, let alone thousands or hundreds, get a job or get on their feet with their own business, then I have done more than my fair share."
The teenage Cheryl would have thought the centre was "awesome", she said, adding: "I would have probably either been here every other day ... or worked here."
And she added: "Obviously it had to be here, it's where I'm from, it's where my family are from and it's where my friends still are. I was determined, it took a long time but we got here."
Cheryl added: "This is the biggest achievement ... of my entire career because it means so much.
"It's great to win awards and it's great attending events, but it's not the same personal feeling."
On working with the Prince's Trust, she told BBC Breakfast: "The partnership just felt natural and real. We are the perfect marriage."
And she said of her teenage years: "If I hadn't been fortunate enough to get out I don't know where my life would be right now.
"I want to say anybody, if you're feeling ... vulnerable, sad, lost, the door's here. You're more than welcome. We'll welcome you with open arms ... that's what we're here for."
Thomas Barclays, from Wallsend, Newcastle, who uses the centre, met the singer and described her as "canny".
The 19-year-old, who hopes to be a photographer, has struggled with anxiety, and said after meeting her: "I couldn't believe it was happening, it was like a dream.
"I've never met a celebrity before and she was canny."
Karla Graham, 20, also from Newcastle, said Cheryl was her idol.
"It was amazing to meet her, she was pretty cool," she said.
Cheryl, who seemed to be nursing a cold, posed for pictures with dozens of fans who had waited outside in the cold to meet her before she was driven off in a limo.