CCTV Released Of Newcastle Hotel Arson
3 August 2017, 14:11 | Updated: 3 August 2017, 14:17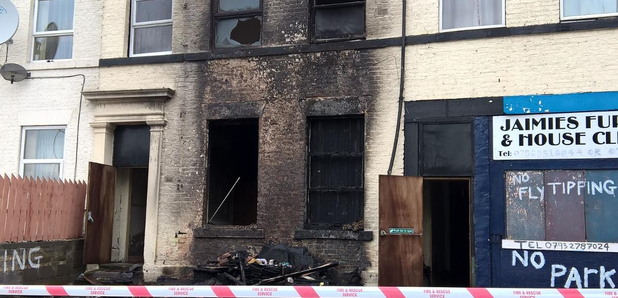 Police investigating an arson attack on a Newcastle hotel have released CCTV footage of the moment it was set on fire.
At around 4am on Tuesday, May 9, police received a report that the Tyne Hotel on Bentinck Street in the west end of the city was on fire.
Emergency services attended the scene and the fire was extinguished. Luckily nobody was injured but the fire caused significant damage to the property.
Enquiries into the fire continue but police are treating it as arson and are continuing to appeal for witnesses to get in touch.
Now detectives investigating the incident have released CCTV images of the person responsible for the incident.


He was seen walking on Bentinck Street before approaching a pile of rubbish outside the hotel, setting it on fire and then leaving the scene.
Detectives are still trying to trace the man and they are now appealing for help from the public to identify him.
Detective Constable Sarah Kemp, of Central CID, said:
"This fire caused a significant amount of damage and left the owners with a huge clean-up operation."
"The only saving grace is that nobody was inside at the time of the incident or someone could have been seriously hurt or killed."
"We have already carried out extensive enquiries into this fire and clearly it is being treated as an arson."
"Now we are releasing CCTV images of the moment the fire was started in the hope that someone can assist us in identifying the man responsible."
"If you think you recognise him, or if you have information about the arson, then contact police on 101 or email our detectives."