Brand New Business Park At Newcastle Airport
24 February 2014, 13:00 | Updated: 30 March 2016, 13:50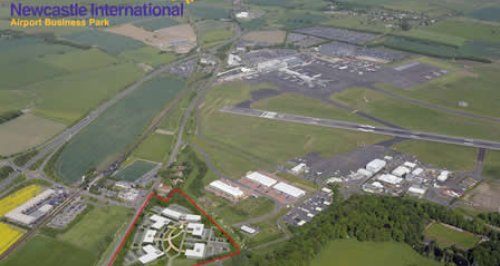 Plans for a brand new business park at Newcastle Airport, which could create up to 7,000 jobs in the North East, have been revealed.
There'll be four phases between now and 2030.

Phase one of the development consists of 175,000 sq foot of office accommodation.

It will consist of six new office buildings accommodating up to 1,000 people

The Aviation Minister, Robert Goodwill MP, made a special visit to the airport to launch the Newcastle International Airport Business.
The offices will be built on land to the south of the airport - only a minute's walk from Callerton Parkway metro station.

The land will be used for offices, freight and logistics warehouses and engineering hangers.

The Business Park is a collaboration between Newcastle International Airport and UK Land Estates, one of the leading property companies in the North East, and freeholders to the Team Valley Trading Estate in Gateshead.

Speaking at the launch, Aviation Minister Robert Goodwill told Capital:
"Newcastle is already competitive. We've got good housing prices and good employment prices.

What we need to do is make sure people can get to Newcastle as easy as anywhere else."


Nick Forbes, leader of Newcastle City Council added:
"Growing a business park here won't just be about creating new jobs and growth, it's one of the ways we're able to demonstrate the confidence we've got in Newcastle as a growing part of the UK's economy.

It's about people seeing Newcastle as an international place of business.

It's about putting us on that international map where people feel they are able to come and do business here, set up a business and even locate their headquarters."