Bertie: Usain Bolt Of The Tortoise World
10 September 2015, 06:04 | Updated: 30 March 2016, 13:50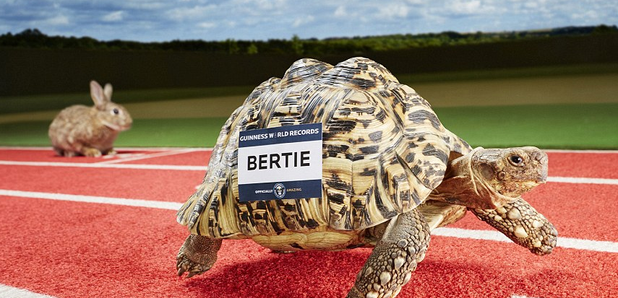 A tortoise from Durham's made it into the record books after travelling faster than any other tortoise, ever.
Bertie, the South African leopard tortoise who lives at Adventure Valley, was able to complete an 18ft uphill track in under 20 seconds.

That was more than twice as quick as the old record of 43.7 seconds - held by a tortoise called Charlie set back in 1977.

Other animals to feature in the 2016 roundup of world records include the longest fur on a rabbit, which has been measured as 36.5 cm (14.37 inches) and belongs to two-year-old English Angora rabbit Franchesca from California.

And Purin, the nine-year-old Beagle from Chiba, Japan, has broken her own previous record of 11, taking the number of balls caught by a dog with paws in one minute up to 14!