Ambulance Delays In The North East This Winter
4 January 2018, 13:37 | Updated: 4 January 2018, 13:39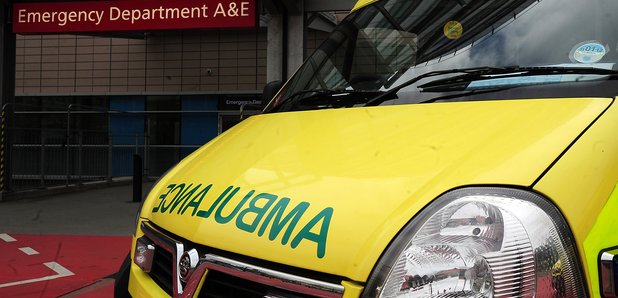 More than 650 ambulances were delayed for more than 30 minutes delivering patients to North East hospitals due to increased pressure in the week over Christmas.
New NHS England figures laid bare the pressures experienced by the health service between Christmas Day and New Year's Eve, including unprecedented demand on its 111 hotline.
A weekly operational update showed that 4,734 emergency patients suffered long waits to be seen in A&E, soaring from 2,413 people in the week before.
A total of 16,893 patients endured ambulance delays of more than 30 minutes over the Christmas stretch - up from 11,852 the previous week to a record high for this winter.
In the North East 651 patients had to wait more than half an hour - that's 13% of all ambulances called in our region in that time.
It comes as hospitals across the country struggle to meet the strains placed on services over the season.
Non-emergency calls to the NHS hotline reached a record high in the week ending December 31, the latest data shows.
Calls to the 111 service shot up 21% on the previous week to 480,400 - the most received in a single week since it was created.
Bed occupancy rates climbed as high as 93.5% on New Year's Eve, up from 86.7% on Christmas Day, according to the data, with an average of 91.7% across the week.
In the previous week hospitals had reported bed occupancy levels of 90.9% - above the recommended safe limit of 85%.
New Year's Eve witnessed 12 hospital trusts reporting 100% bed occupancy, the biggest total for several weeks.
Tens of thousands of non-urgent operations and routine outpatient appointments have been shelved by NHS England to ease pressures on hospitals.
Health Secretary Jeremy Hunt apologised to patients in England on Wednesday for the wave of cancellations, saying it was "absolutely not what I want".