A Zorse On Show In County Durham
1 June 2015, 13:11 | Updated: 30 March 2016, 13:50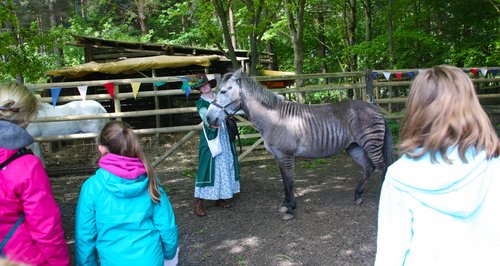 Thousands of people have been treated to a rare glimpse of a ZORSE - the only cross between a horse and a zebra in the whole of Europe.
Zulu, the offspring of an Arab mare and Zebra father, has been on show at the Beamish museum in County Durham as part of the attraction's Georgian County Fair.
The bizarre beast came over to the UK from California several years ago but did not fit in very well with his owner's other horses and so now travels the country with his keeper Rebecca Townsend.
The 37-year-old, who runs Jive Pony, said:
"Zorses are a lot more skittish that horses, and when Zulu first came over she didn't fit in with his owner's other animals. He was a little feisty.
He is a lovely, unique creature, and a one person animal. We have a close bond.
He can be moody, however. If he is in a good mood, he is in a really good mood. But if he is in a bad mood, then he is in a really bad mood."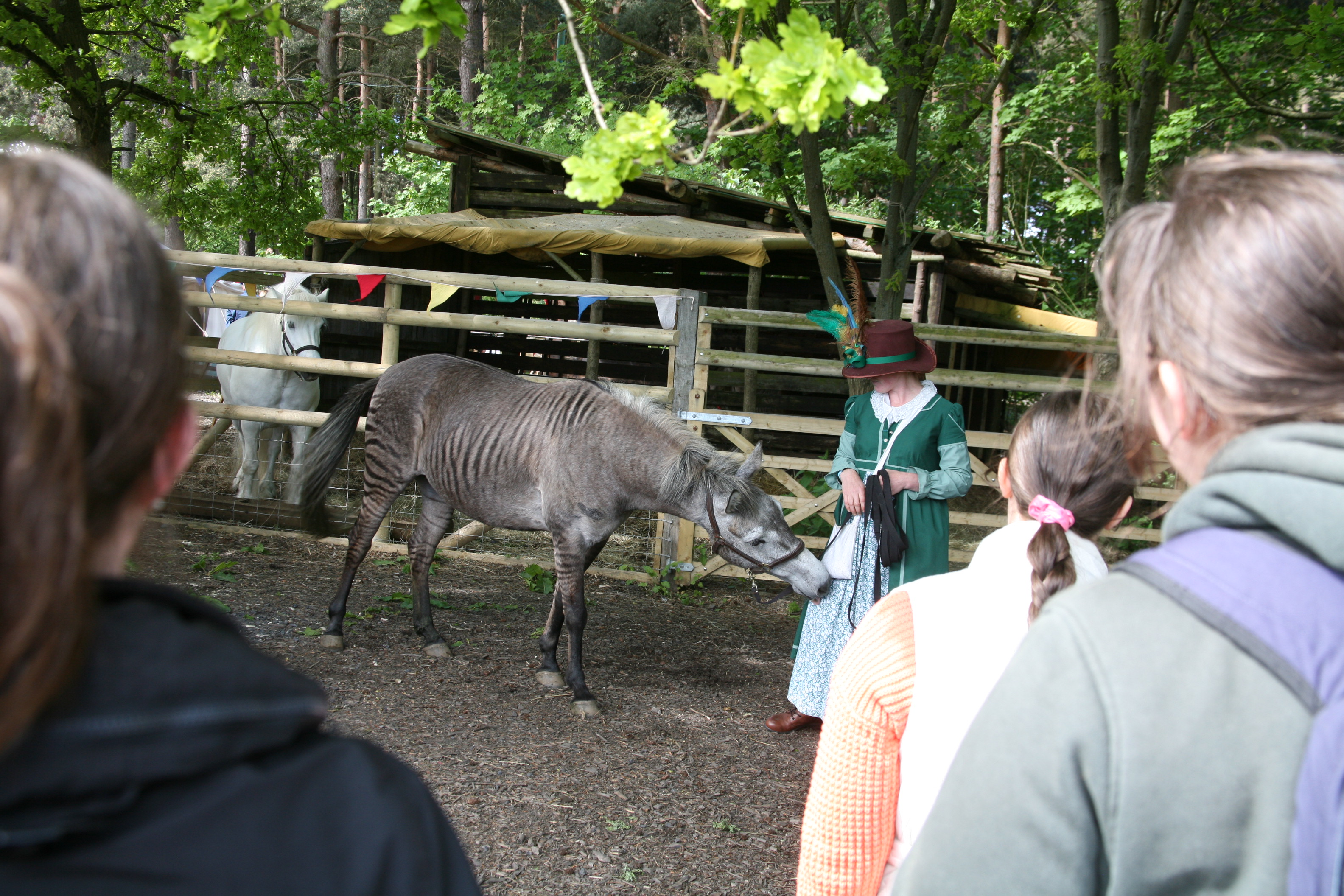 Rachel, who is based in the Cotswolds, says it is possible to ride nine-year-old Zulu but that he doesn't really like it, due to his feisty temperament.
She added:
"He gets on really well with horses who are smaller than him. In the wild zebras attack any animals that are smaller, so it makes sense.
We have had a fantastic reaction from the public. People are fascinated by him. They find it difficult to reconcile the idea of stripes with a horse.
One person even asked if his stripes had been painted on.
People are intrigued and they want to know all about him, and what his personality is like. The exciting thing is his stripes will only become more pronounced as he gets older, so he will be even more striking looking in a few years time.
We are proud to have brought such a rare animal to the Georgian fair."
Zulu the Zorse is looked after by Rachel, whose business produces equestrian shows, but he is owned by Amanda Ball, of Donkey Rescue UK.
He is unique in that he is currently the only zebra horse cross in the whole of Europe.
Zulu wowed thousands of visitors during his four-day stint at the Beamish.
Georgians were known for their fascinated with bizarre creatures, and so he was on display as he might have been in the 1700s.
Other bizarre animal crosses include the liger, a cross between a tiger and a lion, a cama, a cross between a llama, and a camel, and a grolar bear, a cross between a grizzly bear and a polar bear.