Year-long works on Regent Road begin
29 August 2018, 06:17 | Updated: 29 August 2018, 06:19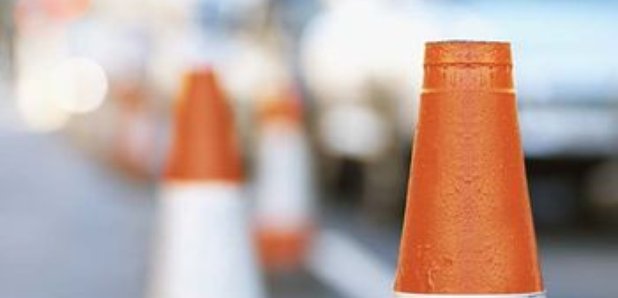 Major works to reduce congestion on the ring road around Manchester and Salford city centres begin today.
Once completed the works will increase capacity at six key road junctions along what is known as the Manchester-Salford Inner Relief Route by up to 20 per cent – significantly reducing congestion and delays and improving air quality. It will also help to futureproof the inner relief road by ensuring it can cope with more new jobs and economic growth in the two cities, avoiding the need for future works.
The work will also improve these junctions for cyclists and pedestrians through upgraded crossing facilities.
But there is no way to do this without there being an impact on journey times for drivers while works take place.
Motorists on or around this route are advised to allow extra time for journeys, especially at peak times. You can minimise or avoid disruption by using alternative routes or modes of transport - or planning to travel outside peak periods - where possible.
The improvement works, which are being carried out jointly by Manchester City Council and Salford City Council, are scheduled to last up to 12 months and are funded by Government's Local Growth Fund. The scheme has been agreed a Greater Manchester priority for reducing congestion.
The first phase of the work will deliver improvements at four junctions:
The junction of Dawson Street, Regent Road, Trinity Way and Water Street (Manchester)
The junction of Regent Road and Ordsall Lane (Salford)
The junction of Regent Road and Oldfield Street (Salford)
The junction of the Mancunian Way, the A56 (Chester Road) and the A5607 roundabout (Manchester)
A further phase, once works to these first four junctions has finished, will deliver improvements to another two junctions:
The junction of Trinity Way and Hampson Street (Salford)
The junction of Hampson Street, East Ordsall Lane and Middlewood Street (Salford)
During the works, Regent Road will reduced from two lanes to one lane in each direction. Longer journey times are expected on Regent Road and nearby corridors including the M602 and Mancunian Way. Surrounding routes such as Chester Road, Princess Road, A580 East Lancs Road, Trinity Way, Hyde Road, Stockport Road and Ashton Old Road are also expected to be busier.
Councillor Angeliki Stogia, Executive Member for Environment, Planning and Transport for Manchester City Council, said: "These works will deliver real and lasting improvements to this busy route which will benefit drivers, cyclists and pedestrians alike.
"There is unfortunately no way to deliver such major works without them involving some measure of frustration and inconvenience for drivers in the short term. We'd encourage people to plan ahead where possible to minimise, or even avoid, impact on their journeys.
"But this scheme is specifically designed to reduce congestion and delays once completed, helping people get around quicker. That is why we and Salford City Council are working together to grasp the nettle now."
Councillor Roger Jones from Salford City Council said: "It is important that these works take place to make it easier for people to travel between the two cities.
"Unfortunately there is no quick and easy way to do this so there will be road works and extra congestions while the improvements take place.
"We'd like to apologise for this but the aim of the works is to make a positive difference to journey times in the long-term."
For more detailed travel advice relating to the works visit the Transport for Greater Manchester website.
For more information about the works visit the Manchester City Council website.