Whelan family leave Wigan after 23 years
2 November 2018, 12:18 | Updated: 2 November 2018, 12:20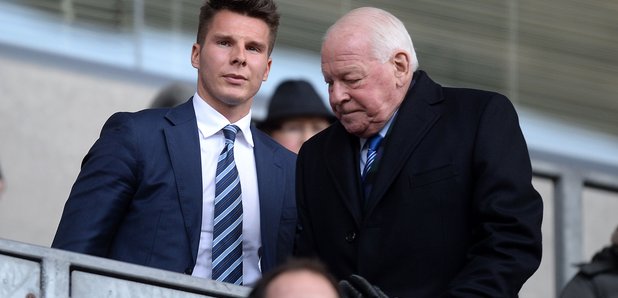 David Sharpe has announced he will step down as Wigan chairman once the takeover of the club is completed by International Entertainment Corporation (IEC) next week.
Sharpe - grandson of Dave Whelan, who bought the Latics in 1995 - has been chairman since his grandfather stood down from the role three and a half years ago.
Whelan helped guide Wigan from the fourth tier to the Premier League during his ownership, with the pinnacle coming in 2013 when the Latics won the FA Cup.
The outgoing chairman posted a message to the fans from his Twitter account about his decision to end the 23 years of Whelan family ownership.
Sharpe said: "I would like to take this opportunity to thank all current and past employees who have worked so hard for the club and to all supporters for your continued passion and commitment through the ups and downs of football.
"My grandfather will of course have his own words, but I would just like to state what a privilege it has been to follow in his footsteps. He is Wigan through and through and his passion for Wigan Athletic has never flickered."
IEC, a Hong Kong-based company, has been in talks to secure ownership of the Sky Bet Championship club for a year and the deal is reportedly worth just over £22million.