Thieves wreck sub-station for £2 worth of copper
10 June 2019, 16:36 | Updated: 10 June 2019, 16:38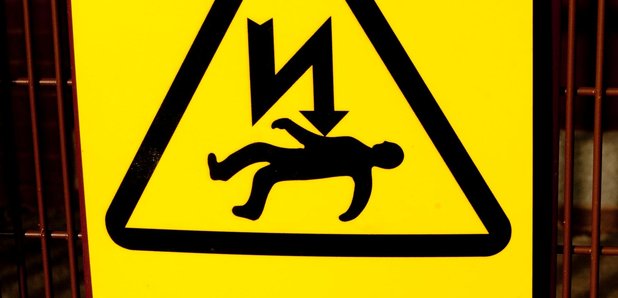 A break in at an electricity substation which affected residents in Great Lever, Bolton, has caused hundreds of thousands of pounds worth of damage, it has been revealed.
Electricity North West has confirmed vandals broke into the 11,000-volt substation, off Lever Edge Lane, on Saturday morning at 1:33am and made away with just £2 worth of copper.
The culprits first broke their way through 8ft gates before breaking through the locked substation doors.
Greater Manchester Police is aware of the incident which at one point left 1,343 customers without power.Danger of death sign
Electricity North West engineers restored power to 1,088 customers by 3:33am and over the weekend individually inspected 255 properties after reports of internal damage to appliances.
Clive Wilkinson, operations director at Electricity North West, said: "Firstly, I want to thank the residents of Great Lever for their understanding and co-operation in what has been a difficult couple of days.
"This was a very serious incident, the substation is extremely powerful and the person who broke in and stole the copper was dicing with death.
"A considerable amount of damage has been caused as well as hundreds of people affected, it's one of the biggest faults of this kind that we have ever seen down to vandalism. We have yellow 'danger of death' signs in and around the network for a reason, its vital people take note of these and stay away."
Over the weekend, Electricity North West had more than 60 members of staff on site going door-to-door to ensure every property's electricity supply was safe before restoring power. A dedicated team in its customer contact centre also worked through the night to keep residents updated.
More than 1,500 free hot meals, drinks and water were also provided by Electricity North West for the community.
"Our teams are still working hard on site and making further repairs to reinforce the network," added Clive.
"As well as hand-delivering 250 letters to residents over the weekend, we still have teams on site, keeping customers up to date and if customers require any further information, they can contact us by calling 105."
If anybody has any information in regards to the incident, they should call Greater Manchester Police and quote crime reference number 148800R/19.