Police draw up community deal
17 October 2018, 06:26 | Updated: 17 October 2018, 06:29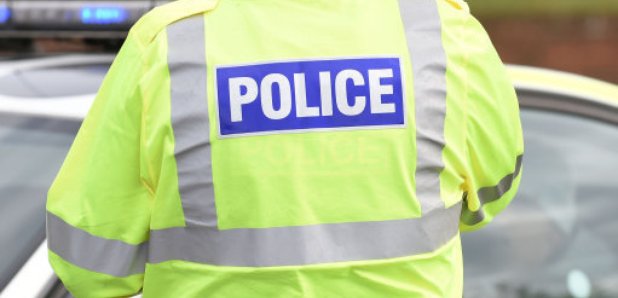 Greater Manchester Police have drawn up a seven point deal with the community - outlining what people can expect from the force as it comes to terms with ongoing funding cuts.
With a 20 per cent reduction in officers, increased demand and changes in the complexity of crime, GMP has spent the last 18 months listening to people across the city region as part of work to better understand and manage people's expectations of policing.
The Force has been working with people from across Greater Manchester, officers and staff to find out what really matters, what they can do better and what the public can do to help them. Now, after more than 40 events, 2,500+ responses to an online survey and lots of great conversations GMP has created the Citizens' Contract.
The seven points detail how the police will continue to be upfront and honest about their priorities and demands (and when they can and can't go out to something) and how they will help to build strong communities and help people to keep themselves safe. It also asks the public to contact police in the right way, share information and intelligence with them and work together with their neighbours to create places to live that everyone can be proud of.
Chief Constable Ian Hopkins said: "We've spent the last few months listening to people across Greater Manchester and within our organisation, getting to the heart of what they expect from us and what they think they can do to support policing.
"This is part of the work that we're already doing to ensure we're giving the most effective service possible, and the feedback that we received as part of this consultation has informed and shaped the points of the Citizens' Contract. There's already work taking place within the organisation around each point, and this will continue in the coming months, but we now need the public's support too.
"Do you know the different options for getting in touch with us, and when to use each of them? How often do you share information with us and your neighbours, and what can you do to work with people in your area to tackle the issues that matter most to you?
"We're doing all we can with less resources and increased demand, but we need help. We have lost a quarter of our officers over the past few years and this, coupled with the changing nature and seriousness of crime means that we have to work together, now more than ever."
The points of the Citizens' Contract are as follows:
1. We will provide easy access to services in the most appropriate way
And we need you make the right contact to the right agency at the right time
2. We will share information with our partners to achieve better outcomes
And we need you to provide information to help tackle crime and make communities safer
3. We will use the resources we have responsibly
And we need you to understand and trust police decision making on use of resources
4. We will listen and help to build strong communities
And we need you to come together to actively keep communities safe
5. We will make crime prevention advice available for all
And we need you to protect yourself, your property, your family and communities
6. We will keep you informed and updated about policing
And we need you to give the police your views and have your say on community safety
7. We will provide opportunities to be part of policing to keep communities safe
And we need you to be part of your community and consider being a part of policing
Deputy Mayor of Greater Manchester Bev Hughes said: "In the face of shrinking resources and increasingly complex crime, Greater Manchester Police officers and staff remain committed to keeping us safe. However, the reality is that the police cannot attend every incident and we need to have an honest, albeit difficult, conversation with the public.
"Through the principles laid out in the Citizens' Contract, the police and public can help each other to ensure the best use of police resources, working together to protect the most vulnerable and build safer, more resilient communities."
View the full Citizen's Contract at www.gmp.police.uk/citizenscontract or speak to your neighbourhood team about how you can get involved.